Institute of Distributed Systems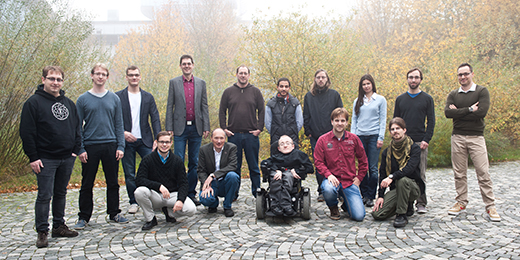 The Institute of Distributed Systems is actively researching scalability, reliability, security and privacy, self-organization, and complexity management issues in distributed systems. We apply our research to a wide range of practical use cases, including cloud computing and vehicular communication networks.
Moreover, we offer lectures and projects related to our research, including computer networks, distributed systems, and security and privacy.
Old news can be found in the archive.
Our Most Recent Publications
Survey on fault-tolerance, reliability, and availability in distributed systems
Document number: VS-R11-2011
Institute of Distributed Systems, University of Ulm, Germany,
2011
RAPIX: a plug-in based RIA for multimedia communication
Document number: VS-R08-2010
Institute of Distributed Systems, University of Ulm,
2010
Instant-X: Towards a Generic API for Multimedia Middleware
IEEE International Conference on Internet Multimedia Systems Architecture and Application
Bangalore, India
December 2009
Fast track article: Designing an extensible architecture for Personalized Ambient Information

Pervasive Mob. Comput.,

5

(5):592--605

2009

ISSN: 1574-1192
Recoverable Class Loaders for a Fast Restart of Java Applications

Mobile Networks and Applications,

14

:53-64 University of Ulm Institute of Distributed Systems Ulm Germany

2009

ISSN: 1383-469X
Click here for an overview of our publications.