Institute of Distributed Systems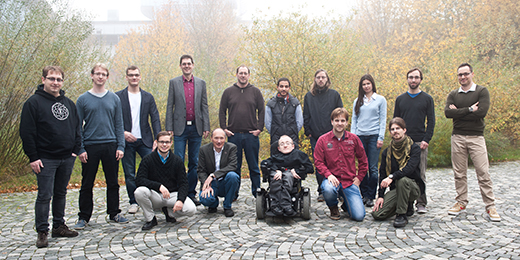 The Institute of Distributed Systems is actively researching scalability, reliability, security and privacy, self-organization, and complexity management issues in distributed systems. We apply our research to a wide range of practical use cases, including cloud computing and vehicular communication networks.
Moreover, we offer lectures and projects related to our research, including computer networks, distributed systems, and security and privacy.
Old news can be found in the archive.
Our Most Recent Publications
A Privacy-Aware V-Model for Software Development
Publisher: IEEE International Workshop on Privacy Engineering 2019,
May 2019
Poster: Towards A Reliable Privacy-Enhanced V-Model For Software Development
Publisher: IEEE Symposium on Security and Privacy 2019,
May 2019
Survey of Protocol Reverse Engineering Algorithms: Decomposition of Tools for Static Traffic Analysis

IEEE Communications Surveys and Tutorials,

21

(1)

February 2019
Combining safety and security threat modeling to improve automotive penetration testing
2019
Identifying Devices of the Internet of Things Using Machine Learning on Clock Characteristics
Security, Privacy, and Anonymity in Computation, Communication, and Storage
Publisher: Springer International Publishing,
December 2018
Click here for an overview of our publications.