Institute of Distributed Systems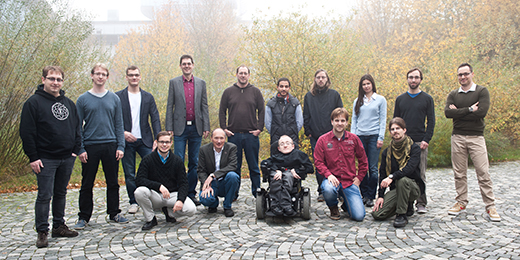 The Institute of Distributed Systems is actively researching scalability, reliability, security and privacy, self-organization, and complexity management issues in distributed systems. We apply our research to a wide range of practical use cases, including cloud computing and vehicular communication networks.
Moreover, we offer lectures and projects related to our research, including computer networks, distributed systems, and security and privacy.
Old news can be found in the archive.
Our Most Recent Publications
Secure Code Execution: A Generic PUF-driven System Architecture
21st Information Security Conference
October 2018
accepted
An SDN-based Approach For Defending Against Reflective DDoS Attacks
Proceedings of the 43rd IEEE Conference on Local Computer Networks
October 2018
accepted
Mitigation of Flooding and Slow DDoS Attacks in a Software-Defined Network
Proceedings of the 43rd IEEE Conference on Local Computer Networks (Demo Track)
October 2018
accepted
Resource-Efficient State-Machine Replication with Multithreading and Vertical Scaling
Proceedings of the 14th European Dependable Computing Conference (EDCC)
September 2018
accepted
NEMESYS: Network Message Syntax Reverse Engineering by Analysis of the Intrinsic Structure of Individual Messages
12th USENIX Workshop on Offensive Technologies, WOOT 18, Baltimore, MD, USA, August 13-14, 2018
Publisher: USENIX Association,
August 2018
Click here for an overview of our publications.