Institute of Distributed Systems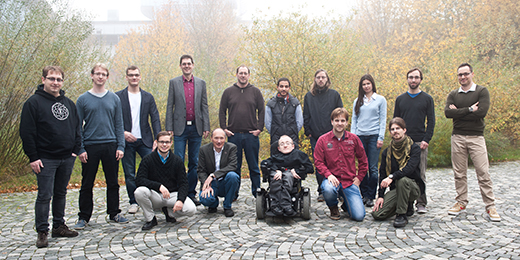 The Institute of Distributed Systems is actively researching scalability, reliability, security and privacy, self-organization, and complexity management issues in distributed systems. We apply our research to a wide range of practical use cases, including cloud computing and vehicular communication networks.
Moreover, we offer lectures and projects related to our research, including computer networks, distributed systems, and security and privacy.
Our Most Recent Publications
1992
11.
R. Monge and F. J. Hauck, "Ein Ereignis-basiertes Modell für Beauftragung und mögliche Protokolle" , 1992.
10.
F. J. Hauck, "Multiple inheritance and multiple subtyping" in Position Papers of the ECOOP '92 Workshop W1 , Markku Sakkinen, Eds. Department of Computer Science and Information Systems, University of Jyväskylä , 1992. pp. 14--16.
9.
F. J. Hauck, "Towards the implementation of a uniform object model" , 1992.
8.
F. J. Hauck, "Typisierte Vererbung modelliert durch Aggregation" , 1992.
1991
7.
F. J. Hauck, T. Eirich, M. Fäustle, J. Kleinöder, R. Pruy and P. Schlenk, "Das PM Projekt" , 1991.
Click here for an overview of all our publications.