Institute of Distributed Systems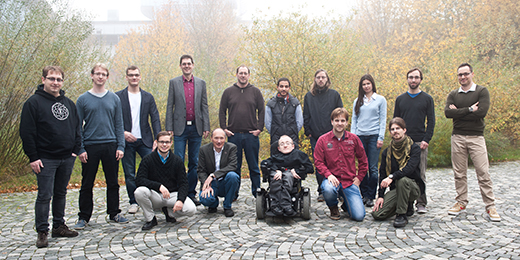 The Institute of Distributed Systems is actively researching scalability, reliability, security and privacy, self-organization, and complexity management issues in distributed systems. We apply our research to a wide range of practical use cases, including cloud computing and vehicular communication networks.
Moreover, we offer lectures and projects related to our research, including computer networks, distributed systems, and security and privacy.
Our Most Recent Publications
2020
366.
B. Erb, "Distributed Computing on Event-Sourced Graphs" , Dissertation , Universität Ulm , 02 2020.
---
365.
T. Lukaseder, M. Halter and F. Kargl, "Context-based Access Control and Trust Scores in Zero Trust Campus Networks" , GI Sicherheit , Göttingen , 2020.
---
2019
364.
J. Domaschka, C. Berger, H. P. Reiser, P. Eichhammer, F. Griesinger, J. Pietron, M. Tichy, F. J. Hauck and G. Habiger, "SORRIR: a resilient self-organizing middleware for IoT applications" in Proc. of 6th Int. Worksh. on Middlew. and App. for the Internet of Things (M4IoT) , Davis, CA , Dec. 2019. pp. 13-16.
363.
E. Bendig, B. Erb, L. Schulze-Thuesing and H. Baumeister, "Next Generation: Chatbots in Clinical Psychology and Psychotherapy to Foster Mental Health – A Scoping Review" ,
Verhaltenstherapie
, Aug. 2019.
---
362.
M. Mehdi, D. Schwager, R. Pryss, W. Schlee, M. Reichert and F. J. Hauck, "Towards automated smart mobile crowdsensing for tinnitus research" in
Proc. of the 32nd Int. Symp. on Comp.-Based Medical Sys. (CBMS)
, Jun. 2019 .
---
Click here for an overview of all our publications.