Institute of Distributed Systems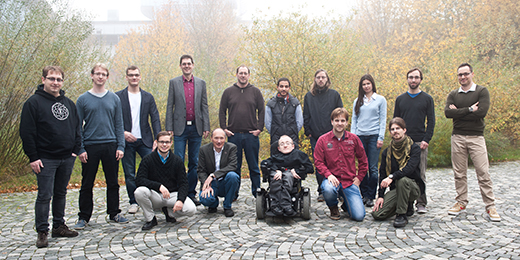 The Institute of Distributed Systems is actively researching scalability, reliability, security and privacy, self-organization, and complexity management issues in distributed systems. We apply our research to a wide range of practical use cases, including cloud computing and vehicular communication networks.
Moreover, we offer lectures and projects related to our research, including computer networks, distributed systems, and security and privacy.
Old news can be found in the archive.
Our Most Recent Publications
Robust Detection of Anomalous Driving Behavior
IEEE 87th Vehicular Technology Conference (VTC)
June 2018
accepted
Innovations in doctoral training and research on Tinnitus: the European School on Interdisciplinary Tinnitus Research (ESIT) perspective

Frontiers in Aging Neuroscience,

9

:447

January 2018
Towards an Economic Analysis of Routing in Payment Channel Networks
Proc. of the 1st Workshop on Scalable and Resilient Infrastruct. for Distrib. Ledgers (SERIAL)
Publisher: ACM,
December 2017
accepted
Blackchain: Scalability for Resource-Constrained Accountable Vehicle-to-X Communication
SERIAL'17: SERIAL'17: ScalablE and Resilient InfrAstructures for distributed Ledgers, December 11--15, 2017, Las Vegas, NV, USA
December 2017
accepted
Analyzing Attacks on Cooperative Adaptive Cruise Control (CACC)
Proceedings of the IEEE Vehicular Technology Conference (VNC) (Best Paper Award)
Publisher: IEEE,
November 2017
ISBN: 978-1-5386-0986-6
Click here for an overview of our publications.