Institute of Distributed Systems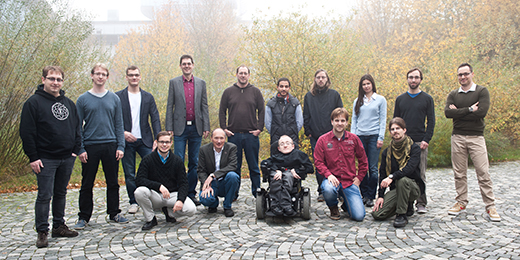 The Institute of Distributed Systems is actively researching scalability, reliability, security and privacy, self-organization, and complexity management issues in distributed systems. We apply our research to a wide range of practical use cases, including cloud computing and vehicular communication networks.
Moreover, we offer lectures and projects related to our research, including computer networks, distributed systems, and security and privacy.
Our Most Recent Publications
2000
355.
T. Illmann, T. Krueger, F. Kargl and M. Weber, "<prt>Migration in Java: Problems, Classification and Solutions</prt>" in International ICSC Symposium on Multi-Agents and Mobile Agents in Virtual Organizations and E-Commerce (MAMA'00) , Wollongong, Australia , 2000.
1999
352.
F. Kargl, T. Illmann, M. Weber and S. Ribhegge, "<prt>Dynamic User Interfaces with Java</prt>" in World Conference on the WWW and Internet (Webnet 1999) , Honolulu, USA : AACE , 1999. pp. 614-619.
351.
F. Kargl, T. Illmann and M. Weber, "<prt>Evaluation of Java Messaging Middleware as a Platform for Software Agent Communication</prt>" in Java Informationstage (JIT'99) , Düsseldorf, Germany : Springer , 1999.
Click here for an overview of all our publications.