Institute of Distributed Systems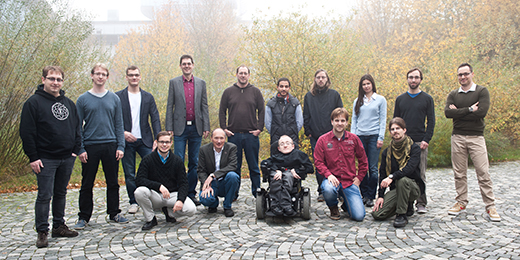 The Institute of Distributed Systems is actively researching scalability, reliability, security and privacy, self-organization, and complexity management issues in distributed systems. We apply our research to a wide range of practical use cases, including cloud computing and vehicular communication networks.
Moreover, we offer lectures and projects related to our research, including computer networks, distributed systems, and security and privacy.
Our Most Recent Publications
1991
6.
T. Eirich and F. J. Hauck, "Inheritance by aggregation" , 1991.
1990
5.
F. J. Hauck, "Verteilte Objekte unter UNIX - Eine PM-Implementierung" , interner Bericht , 1990. IMMD 4, Universität Erlangen-Nürnberg .
1989
4.
F. J. Hauck, "Implementierung eines Stubgenerators als Phase des PM/PL Compilers" , Diplomarbeit , IMMD 4, Univ. Erlangen-Nürnberg , 1989.
1988
3.
F. J. Hauck, "Implementierung und Dokumentation des MEMOS-Betriebssystems" , Studienarbeit , IMMD 4, Univ. Erlangen-Nürnberg , 1988.
1986
2.
F. J. Hauck and T. Eirich, Der Data Becker Profi C-Compiler C64/C128. .... Data Becker , 1986.
Click here for an overview of all our publications.