Plant-microbe interactions
Bacteriocin producers
Antimicrobial resistance genes
Crop protection
Soil fertility improvement and plant adaptation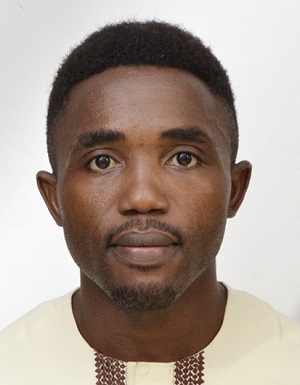 I am interested in plant-microbe interactions and how this can be manipulated to insure crop protection, soil fertility improvement and plant adaptation to the ever-changing climate.
Rostand received a bachelor's degree in plant biology from University of Yaoundé 1, Cameroon and a master's degree in Molecular biology and biotechnology under the African Union Scholarship Program (PAU ˗ Pan African University) from Jomo Kenyatta University of Agriculture and Technology, Kenya. His master's research involved isolation and characterization of Ralstonia solanacearum, bioprospecting for rhizosphere antagonist of this pathogen and studying the effects of the antagonists as biocontrol agents for effective disease suppression and improving potato growth.
His current field placement is with the IMPALA project (Impact of agricultural land-use intensity on health functions of microbiomes along the trophic chain) funded by the Baden-Württemberg-Stiftung. His work focuses on developing strategies to improve ecosystem resilience by promoting beneficial microbiomes (bacteriocins producers). Defining these microbes' components, dynamics, functions, and interactions is crucial to manipulating them for sustainable ecosystem functioning and resilience.
Liégui GS, Cognet S, Djumyom GVW, Atabong PA, Fankem Noutadié JP, Chamedjeu RR, Nono Temegne C, Noumsi Kengne IM (2021) An effective organic waste recycling through vermicomposting technology for sustainable agriculture in tropics. International Journal of Recycling Organic Waste in Agriculture.
https://doi.org/10.30486/ijrowa.2021.1894997.1080
Chamedjeu RR*, Masanga J, Matiru V, Runo S (2019) Potential use of soil bacteria associated with potato rhizosphere as bio-control agents for effective management of bacterial wilt disease. Journal of Microbiology Research, 9(1): 12-24.
http://article.sapub.org/10.5923.j.microbiology.20190901.03.html
Chamedjeu RR*, Masanga J, Matiru V, Runo S (2018) Isolation and characterization of Ralstonia solanacearum strains causing bacterial wilt of potato in Nakuru County of Kenya. African Journal of Biotechnology, 17(52), 1455-1465.
https://doi.org/10.5897/AJB2018.16659
Rostand Chamedjeu
Institute of Evolutionary Ecology
and Conservation Genomics
University of Ulm
Albert-Einstein-Allee 11
89081 Ulm
Germany
Tel: /
Email: rostand.chamedjeu () uni-ulm.de
Twitter: @chamedjeu
ResearchGate: Rostand Romeo Chamedjeu
Other: Web of Science