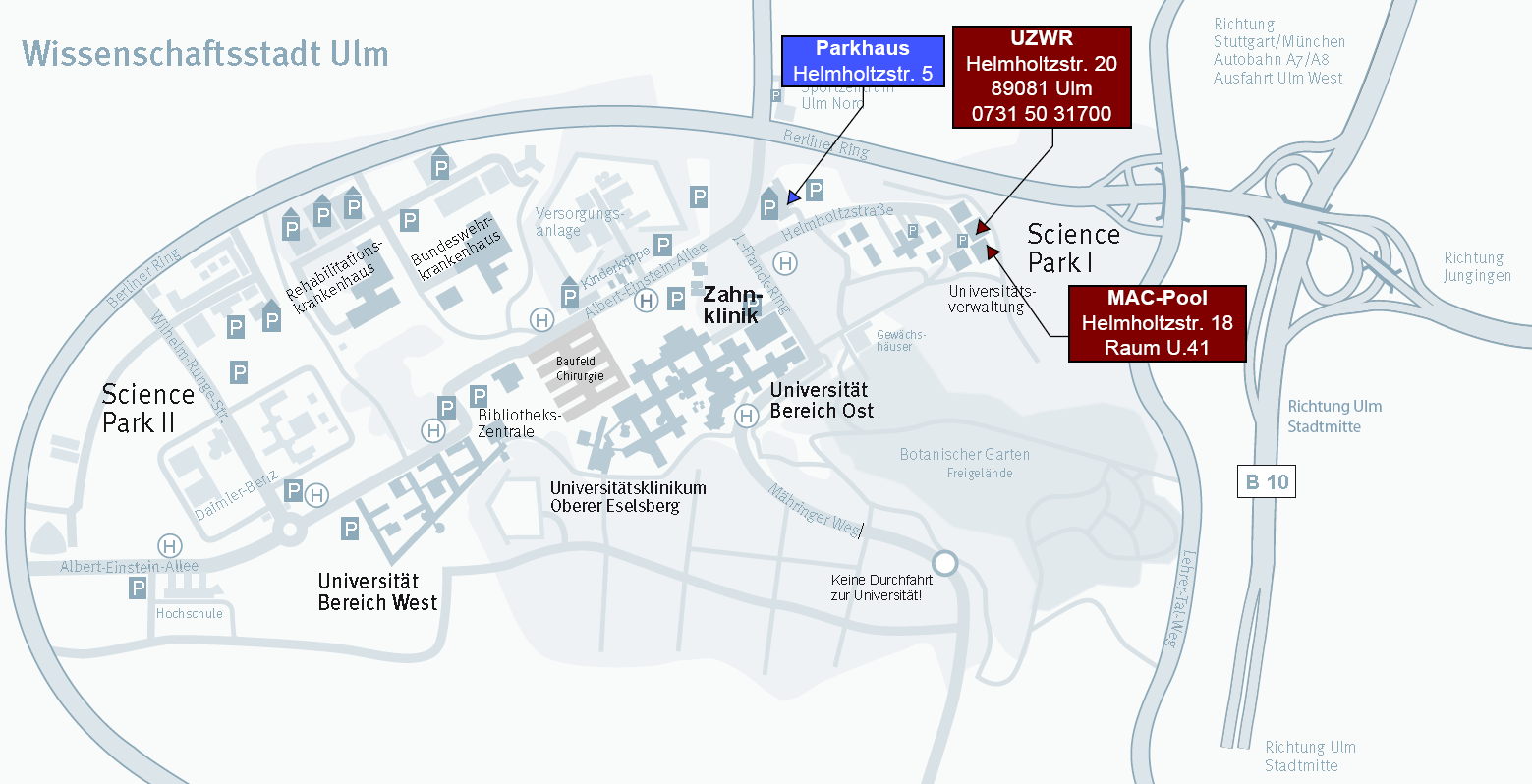 You can find us:
North-west of Ulm at the "Oberer Eselsberg", at Science Park I,
Building: Helmholtzstr. 20,
First level, right side (secretary: left side),
Address: see at column.
Coordinates: +48° 25' 32.18", +9° 57' 48.23"
(in dezimal notation: 48.425606, 9.963398)
Parking Space for Vistors:
Parking at the university area is difficult in general: gates and restrictions everywhere!
We suggest the parking garage Parkhaus Helmholtzstr. 5 (see map above, Prices)
See further hints from university website About Parking (german).
Our Computer Pool "MAC Pool":
Next door at Helmholtzstr. 18, left side, downstairs, room U.41 (see map above)