Program & Downloads for Computational Biomechanics
Detailed Schedule Summer 2019
Week
Day
Date
Topics of Lecture and Laboratory
Lecturer
17
-
-
- Easter Monday -
---
18
Mo
29 Apr
Lec: Intro to Biomechanics; Mechanical Basics 1
Lab: Intro to Ansys WB, Simple Bone FE Model
Ulli
19
Mo
06 May
Lec: Mechanical Basics 2
Lab: Loadcases, Stresses and Strains
Ulli
20
Mo
13 May
Lec: Material Properties of Biol. Tissues, Intro FEA
Lab: Trabecular Bone Structural Model
Ulli
21
Mo
20 May
Lec: Computational Fluid Dynamics
Lab: Human Nose Air Flow Simulation
Lucas
22
Mo
27 May
Lec: From Clinical Imag Data to FE Model, Part 1
Lab: FE from CT Data
Matze
23
Mo
03 Jun
Lec: Forward Dynamics
Lab: Forward Dyn., Multi Body Model with ADAMS
Ulli
24
Mo
10 Jun
- Pentecost -
---
25
Mo

17 Jun

Lec: Inverse Dynamics, Muscuoloskelettal Modells
Lab: Inverse Dyn. Model with ANYBODY
Lucas
26
Mo
24 Jun
Lec: Bone Remodeling
Lab: Remodeling of Trabecular Grid
Ulli
27
Mo
01 Jul
Lec: Fracture Healing, Part 1
Lab: Implant Degradation and Bone Remodeling
Ulli
28
Mo
08 Jul
Lec: Fracture Healing, Part 2
Lab: Healing Simulation Bone Chamber
Matze
29
Mo
15 Jul
Oral Examinations, 14:15, Office Simon, UZWR
All
The downloads for 2019 will be updated in time, probably a few minutes bevor the respective lecture/lab date!
03: Moodle Homework
Improve your Simple Bone model by measured load data from page OrthoLoad. See details at our Moodle course page and finish the online test.
- bis hierher sind die Aufgaben aktuell -
Lecture 05: Geometry from Imaging Data - Part I: Imaging Techniques
Lecture Slides (Imaging 1): CB-Lec05.pdf
Lab: Programing the Radon Transformation (Python)
Example CT Data: Skull.jpg
Lecture 06: Geometry from Imaging Data - Part II: Programing Image Filters
Lecture Slides (Imaging 2): CB-Lec06.pdf
Lab: Programing Image Processing Filters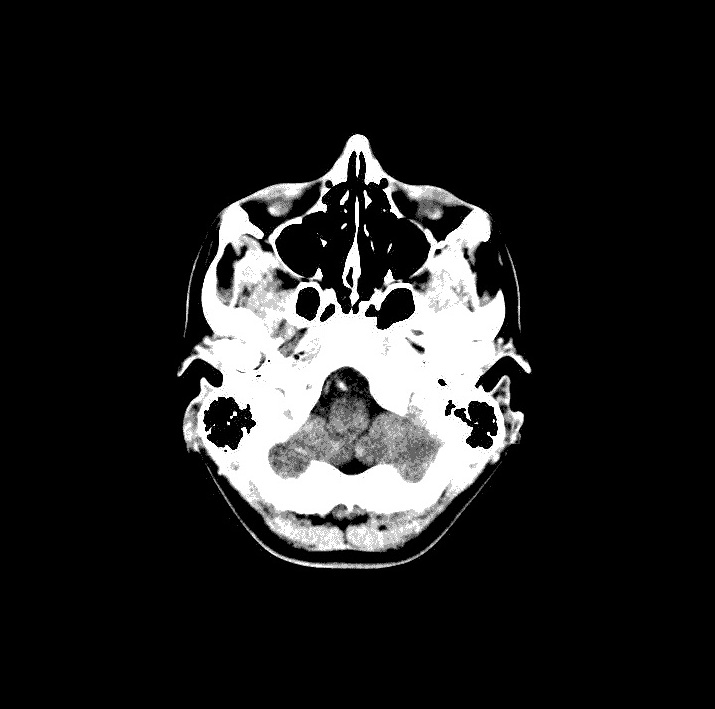 Preparing for the Examination
Oral Examination
The oral examination will take place in groups of two students for less than one hour. You should be able to answer questions about the lecture topics and the lab exercises.
Selection of possible exam questions:
Welche Fragen werden in der Biomechanik mit Hilfe von numerischen Simulationen untersucht? Nenne typische Beispiele
Wie sind die Elemente des Dehnungstensors definiert?
Was sagt mir die Von-Mises-Spannung?
Welche Materialeigenschaften hat Knochen?
Was ist Relaxation?
Du sollst mit einer numerischen Simulation vorhersagen, ob ein Zahnimplantat halten wird. Wie gehst Du vor?
Auf welche Arten wechselwirken Röntgenstrahlen mit Materie?
Warum sind Knochen auf Röntgenaufnahmen so gut sichtbar?
Wie arbeitet prinzipell ein CT?
Auf welchem physikalischem Effekt beruht MRT?
Welche physikalischen Effekte macht man sich für die Sonographie zunutze?
Beschreibe zwei beliebige Bild-Segmentierungstechniken!
Wie funktioniert Marching Cubes?
Wann und wozu braucht man bei einem invers-dynamischen, muskuloskelettalen Modell eine Optimierung?
Was steckt anschaulich hinter der Gleichung 2.7 in der Dissertation von Erik Forster?
Welche Zellen sind am Knochen-Remodeling wie beteiligt?
Auf welchen Skalen kann man das Knochen-Remodeling Problem betrachten?
Wie funktioniert indirekte Frakturheilung?
Was ist der wesentliche Unterschied zwischen Fuzzy und Boole'scher Logik?
Beschreiben Sie den Unterschied bei der Formulierung der Knochenheilung zwischen Level-Set und dem ursprünglichen Ulmer Heilungsmodel
Was ist der Unterschied zwischen einem Modell mit und ohne Turbulenzmodell?