Welcome to the website of the Department of Business and Tax Law
The focus of the department lies on research and teaching in the fields of Corporate Tax, Fiscal Law and Tax Law. Corporate Law and Tax Law classes are part of the lectures offered at the University of Ulm. Some reasons why it might be worthwhile to deal with Tax Law are collected here.
News
Job offers
- Academic staff (m/f/d) (50 %) with doctoral opportunities from 01.10.20 initially limited for three years (application deadline: 20.08.20)
- Secondary employment for legal trainees (m/f/d) in the winter semester 2020/21:
a) Tutor (m/f/d) to support the course Data Science & Law from 01.10.20
b) Tutors (m/f/d) for civil law (BGB) from 15.10.20
Further information can be found in the respective job advertisements.
Situation and measures Coronavirus in teaching
Please visit the Corona website of the university for further information.
Prof. Dr. Anzinger's consultations take place virtually on Tues. 10 - 12 o'clock (see below for access possibilities).
According to the current status, our courses will take place online in summer semester 2020.
The recommended accompanying literature of the courses is available as an eBook via the KIZ.
During the closing of the library additional databases are available via VPN.
Until further notice there will be no inspections of the exam.
Participation in the EATLP Poster Programme
On the 19th and 20th June, a poster programme on topics in national, international or European tax law should have taken place as part of the EATLP annual congress in Vienna. However, due to the outbreak of the coronavirus, the annual meeting and thus the poster programme was cancelled. Among 17 international doctoral students, Georg Philipp Siebenlist, a doctrinal student in the field of business and tax law from the University of Ulm, would have had the opportunity to present his research project. Nevertheless, the poster can be downloaded from the EATLP website.
Rescheduling of Prof. Dr. Anzinger's office hours
Until further notice, the open consultation hours, Tues. 10 - 12 o'clock will take place virtually.
You have the following possibility to come to the consultation hour:
Name of the meeting room: Consultation hour Prof. Anzinger
Meeting room number: 97994569
To participate in the meeting, you have the following options:
Important note: Please use the @ sign instead of (at)
With your browser under Windows, MacOS, GNU/Linux:
https://conf.dfn.de/webapp/conference/97994569
With a SIP/H.323 room system or SIP/H.323 client:
H.323: 004910097994569
SIP: 97994569(at)conf.dfn.de
With a telephone (audio only):
Dial 0049 30 200 97994569
Via Skype for Business:
97994569(at)vc.dfn.de
Mobile with Smartphone:
Precondition is the pre-installed Pexip App under
Android: play.google.com/store/apps/details;
iOS: itunes.apple.com/us/app/pexip-infinity-connect/id1195088102 
Enter:
97994569@conf.dfn.de
Wait until your host has entered the meeting room.
For a connection test, please visit the following website: www.conf.dfn.de/beschreibung-des-dienstes/zugangswege/testcall-service/
Please also note the information on data protection at www.conf.dfn.de/datenschutz
If there are technical problems, e.g. because the service is overloaded, please try Skype (live: heribert.anzinger) and e-mail.
18th Ulm Colloquium
On 18 February 2020, the eighteenth Ulm Colloquium for Business and Tax Law took place on the topic "Implementation of the Restructuring Framework in Germany - Perspectives and Options".
Prof. Dr. Andreas Piekenbrock introduced the guests to the topic with a keynote speech. He presented the Directive (EU) 2019/1023 on preventive restructuring frameworks, which extends and harmonises the possibilities for restructuring before the occurrence of insolvency. Thereupon, he pointed out both overlaps and areas of conflict with the existing insolvency code.
This was followed by a panel discussion with Dr. Henning von Sethe, Michael Pluta and RiAG Dr. Benjamin Webel, who discussed issues of "restructuring governance", such as jurisdiction, protection of creditors' rights and allocation of procedural costs. In addition, the thesis "the preventive restructuring frameworks introduce a paradigm shift in insolvency law" was discussed in detail before the podium addressed the numerous questions of the audience.
17th Ulm Colloquium
The 17th Ulm Colloquium for Business and Tax Law was held on 28 January 2020 and dealt with the topic of the restructuring of partnerships in connection with § 6 para. 3 EStG.
In their keynote speeches, Michael Wendt, presiding judge at the Federal Fiscal Court and Dr. Carl Friedrich Vees, maître en droit, head of department at the Ministry of Finance of Baden-Württemberg, discussed the background, functions and applications of § 6 (3) EStG. They also drew attention to existing problems, particularly in connection with the meaning of special business assets and the concept of non-remuneration. A further focus of attention was also the violation of the holding period in the case of a partial share transfer and the question of its legal consequences.
In a subsequent round of discussions with Dr. Thomas Stein, specialist solicitor for tax law, as discussants from practice, the speakers again took up the results of the lectures, went into the history of the origin of the paragraph in greater depth and answered the questions of their numerous audience.
Excursion to DATEV
On 23 January 2020, the Department of Business and Tax Law visited the DATEV-Lab in Nuremberg as part of an excursion. In addition to the presentation of their seminar papers, the Bachelor and Master students were able to gain insights into the research there.
After the seminar presentations, the employees gave five keynote speeches on DATEV's current projects on the topics of block chain, current data exchange in political work, AI in the DATEV UseCase, the construction of a tax app and the requirements for software providers in machine learning. After all presentations, the chances but also possible risks were discussed in detail. Afterwards there was enough time for an exchange in a relaxed atmosphere during lunch.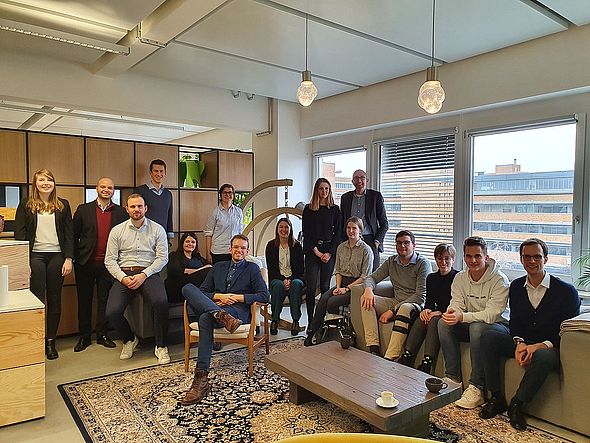 ---
16th Ulm Colloquium
The sixteenth Ulm Colloquium for Business and Tax Law took place on 17 July 2019. The topic of the event was "Tax enforcement and judicial control in times of digitalisation". In his speech, Prof. Dr. Rudolph Mellinghoff, President of the Bundesfinanzhof and former judge of the Bundesverfassungsgericht, outlined the current status of digitalisation in the taxation procedure and in the judiciary, drew attention to problems and gave an outlook on future developments. One focus of the speech was the critical examination of the electronic risk management of the financial administration. Finally, Prof. Dr. Mellinghoff pointed out why the further development of the data protection concept as a major social challenge of the coming years will determine the possibilities of exploiting the untapped potential of digitalisation.
In the following discussion, Prof. Dr. Mellinghoff and Mr. Bernd Zemek, Deputy Head of Division in Referat 31 "Steuerliche EDV-Verfahren, Verwaltungsangelegenheiten Steuer, Fachcontrolling Steuer, Außenprüfungsdienste, Steuerstrafrecht" in the Ministry of Finance of Baden-Württemberg, representing the financial administration, answered the numerous questions of the audience.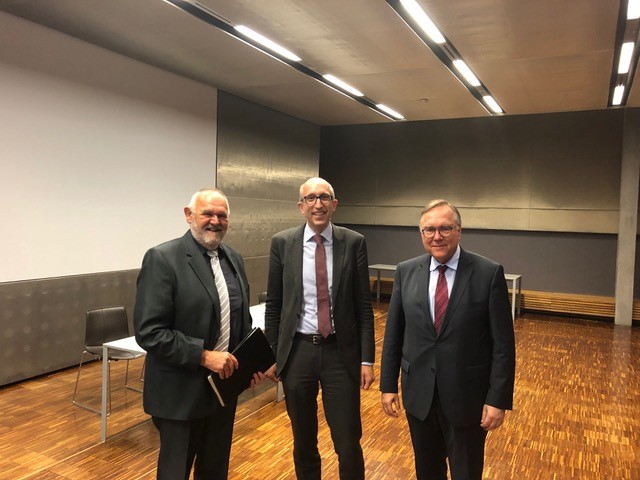 ---
Archive
More highlights can be found in the archive.
Current publications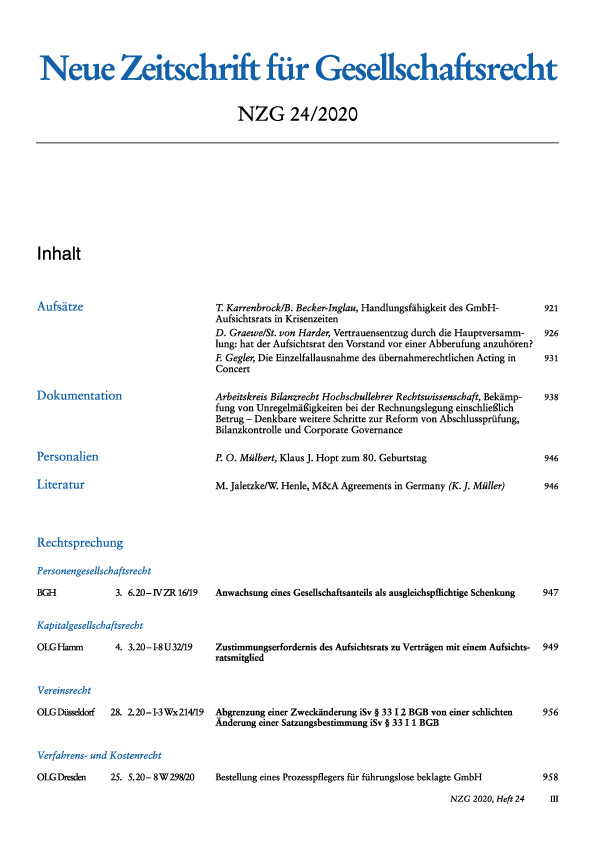 Arbeitskreis Bilanzrecht Hochschullehrer Rechtswissenschaft, Bekämpfung von Unregelmäßigkeiten bei der Rechnungslegung einschließlich Betrug – Denkbare weitere Schritte zur Reform von Abschlussprüfung, Bilanzkontrolle und Corporate Governance, NZG 2020, Heft 24, S. 938-945.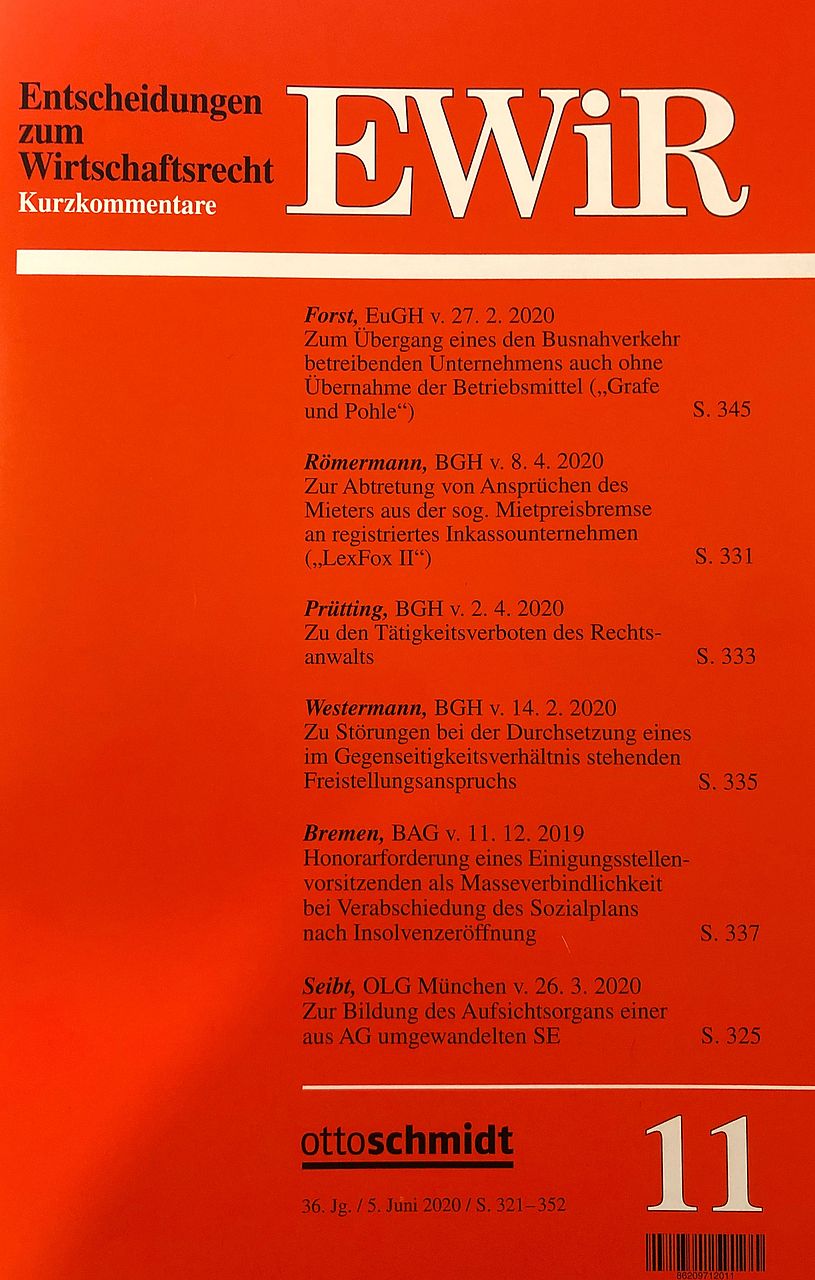 Anzinger, Anmerkung zu BFH v. 15.10.2019 - VII R 31/17 (Zur Aufrechnung des FA mit Erstattungsansprüchen aus Umsatzsteuer bei nicht erkannter Organschaft im Insolvenzverfahren), EWiR 11/2020, S. 339 - 340.
Anzinger, Anmerkung zu BFH v. 29.10.2019 - IX R 10/18 (Veräußerung von Ticketes für das Finale der UEFA Champions League als privates Veräußerungsgeschäft), FR 11/2020, S. 515 - 520.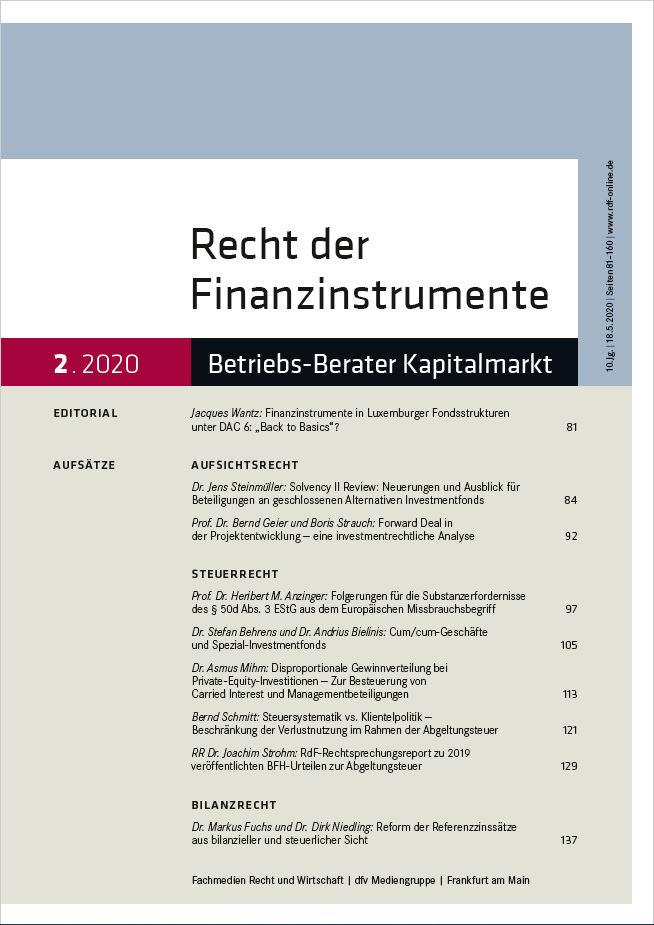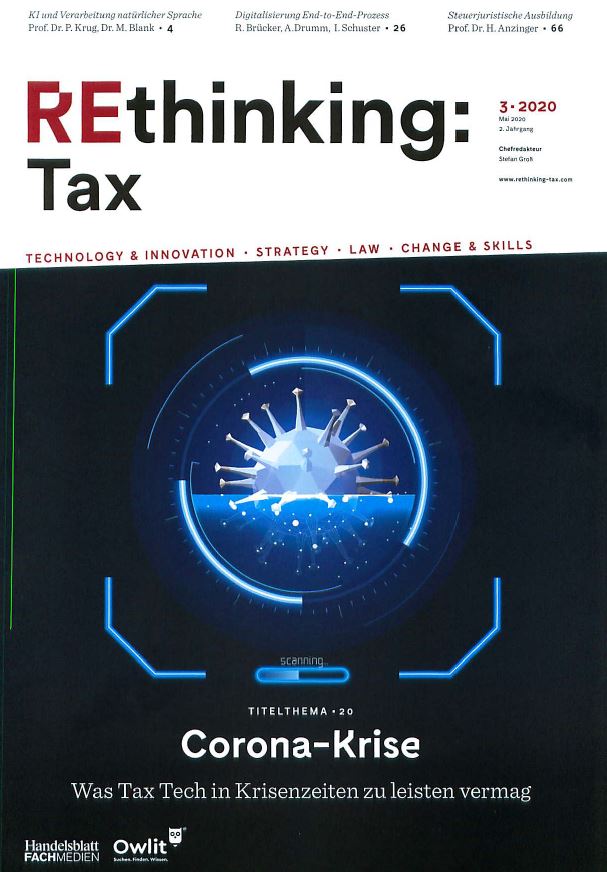 Anzinger, Digitalkompetenz in der steuerjuristischen Ausbildung - Anforderungen, Inhalte und Formate zukunftsorientierter Schwerpunkte in rechts- und wirtschaftswissenschaftlichen Studiengängen, REthinking: Tax 2020, Heft 3, S. 66 - 74.
Schneider/Schneider/Anzinger, Nützliche, nachteilige und neutrale Konzernumlagen im AG- und im GmbH-Konzern und deren steuerrechtliche Folgen, in: Bergmann/Hoffmann-Becking/Noack, Recht und Gesetz - Festschrift für Ulrich Seibert, 2019, S. 775 - 792.
Siebenlist, Der Ansatz von Pensionsrückstellungen für mittelbare Pensionsverpflichtungen in Handels- und Steuerbilanz, FR 2019, Heft 24, 1123-1130
Anzinger, Von der Baseball Arbitration zur Online Dispute Resolution - Perspektiven plattformgestützter Verständigungs- und Schiedsverfahren zur Auflösung von Doppelbesteuerungskonflikten, REthinking: Tax 2019, Heft 2, S. 24 - 31.
Anzinger, Keine abdrängenden Sonderzuweisungen an die Finanzgerichte durch §32 i Abs. 2 AO bei Klage des Insolvenzverwalters auf Auskunft über Steuerzahlungen des Schuldners, OVG Münster v. 13. 6. 2019 - 15 E 376/19, EWiR 19/2019, S. 599 - 600.
Gröger/Zawodsky, Mehrstufige Betriebsaufgabe: Zur falschen Zeit am falschen Ort für § 34 EStG, Kommentar zu BFH vom 15.1.2019 - VIII R 24/15, BB 2019, Heft 37, S. 2152.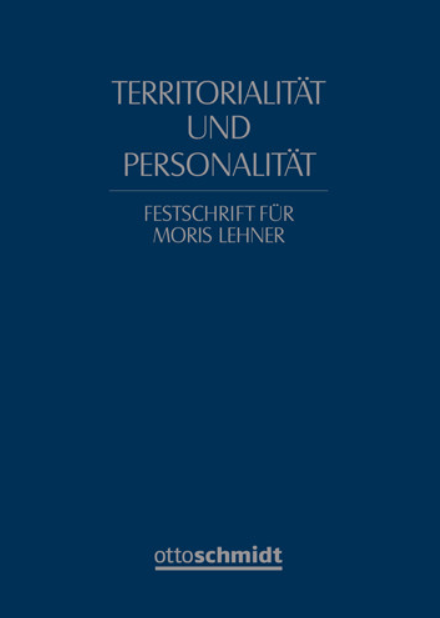 Anzinger, Völker- und unionsrechtliche Rahmenbedingungen für exterritorial wirkende Finanztransaktionssteuern, in: Ismer/Reimer/Rust/Waldhoff, Territorialität und Personalität, Festschrift für Moris Lehner, 2019, S. 355 - 374.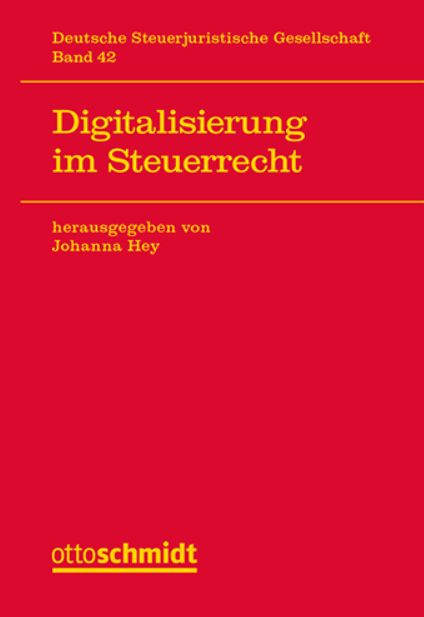 Anzinger, Möglichkeiten der Digitalisierung des Rechts, Jahrestagung der Deutschen Steuerjuristischen Gesellschaft e.V. 2018, DStJG Band 42, Köln 2019, S. 15 - 58.
Anzinger, Grunderwerbsteuerliche Grundbuchsperre und Unbedenklichkeitsbescheinigung bei Gesellschafterwechsel vor Eintragung, OLG Hamm, Beschluss v. 2.8.2018 - 15 W 237/18, WuB 7/2019, S. 371 - 374.
Anzinger, Sonderposten für allgemeine Bankrisiken; gewinnabhängige Ansprüche und Verlustbeteiligung des stillen Gesellschafters, LG Kiel 19.4.2018 - 6 O 447/16, S. 297 - 301.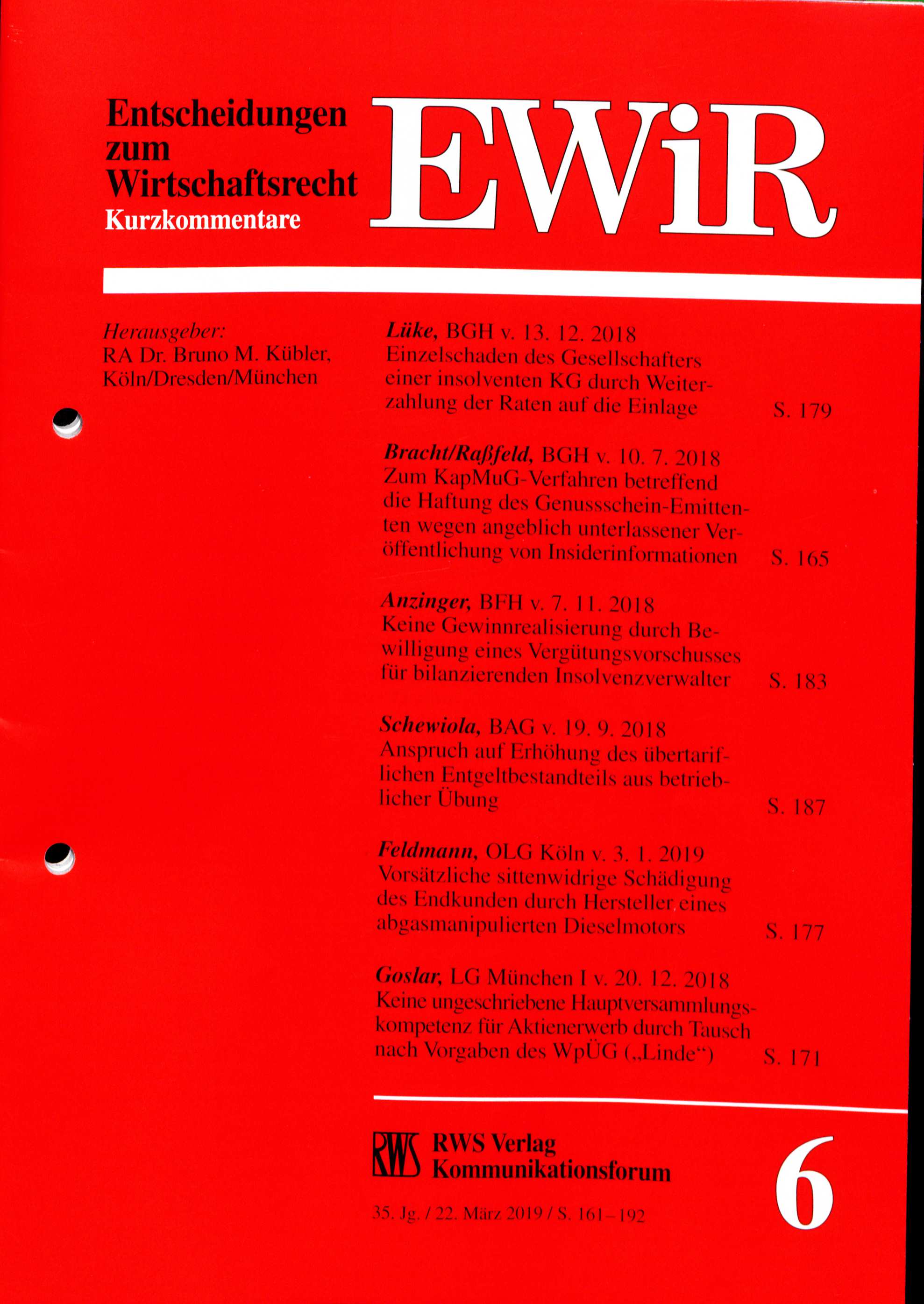 Anzinger, Keine Gewinnrealisierung durch Bewilligung eines Vergütungsvorschusses für bilanzierende Insolvenzverwalter, BFH v. 7.11.2018 - IV R 20/16, EWiR 6/2019, S. 183 - 184.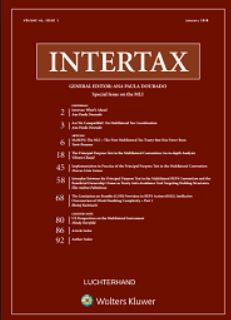 Schwibinger, Developing a Uniform Understanding of Income Classification: Everyone's Business? - A review of Business Income & the Criterion of Asset Management in Tay Treaty Interpretation, Intertax 2019, Issue 1, S. 7 - 23.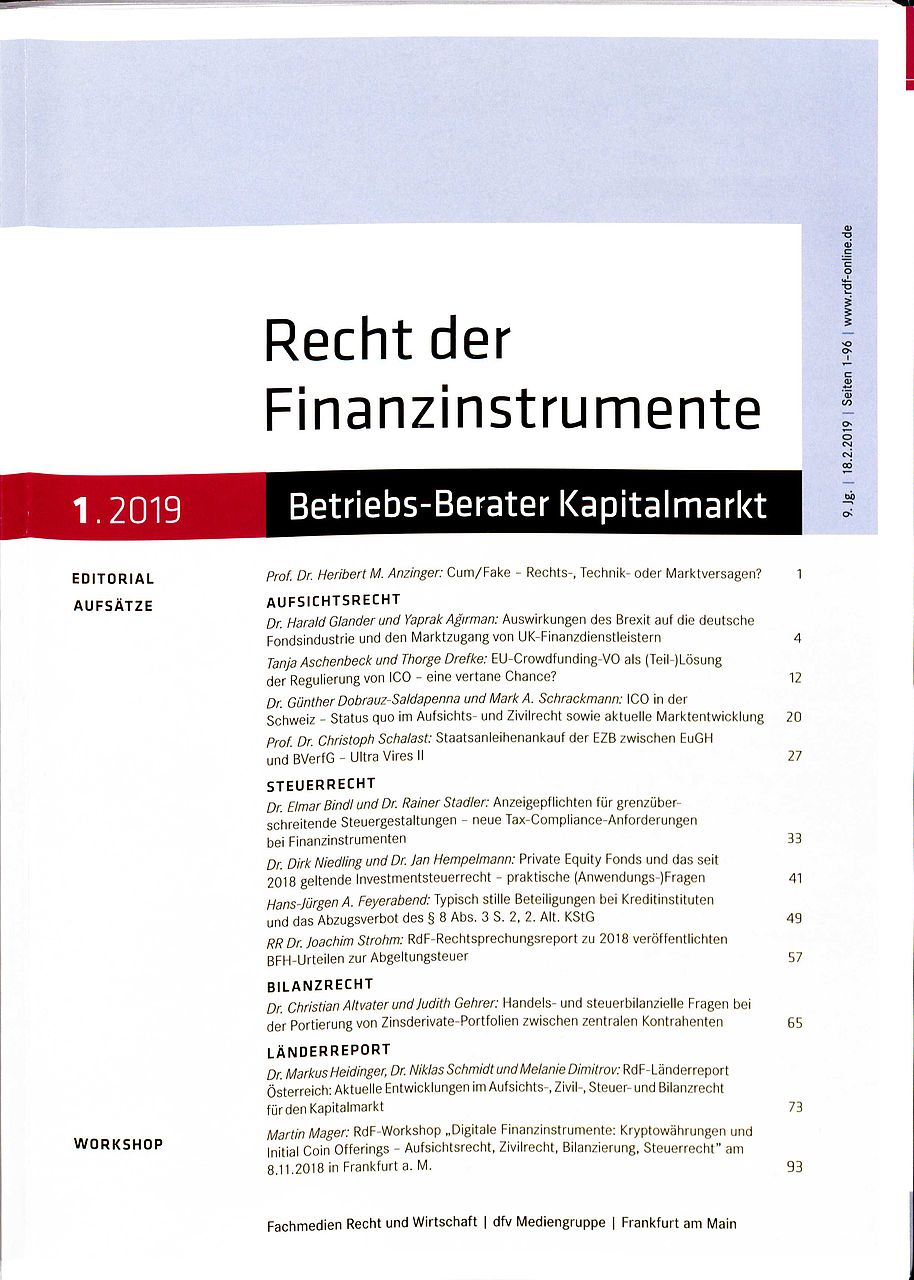 Anzinger, Cum / Fake - Rechts-, Technik- oder Marktversagen, RdF 2019, Heft 1, S. 1.
Anzinger, Smart Contracts in der Sharing Economy, in: Fries/Paal (Hrsg.), Smart Contracts - Schlaue Verträge?, Mohr Siebeck, Tübingen 2019, S. 33 - 72.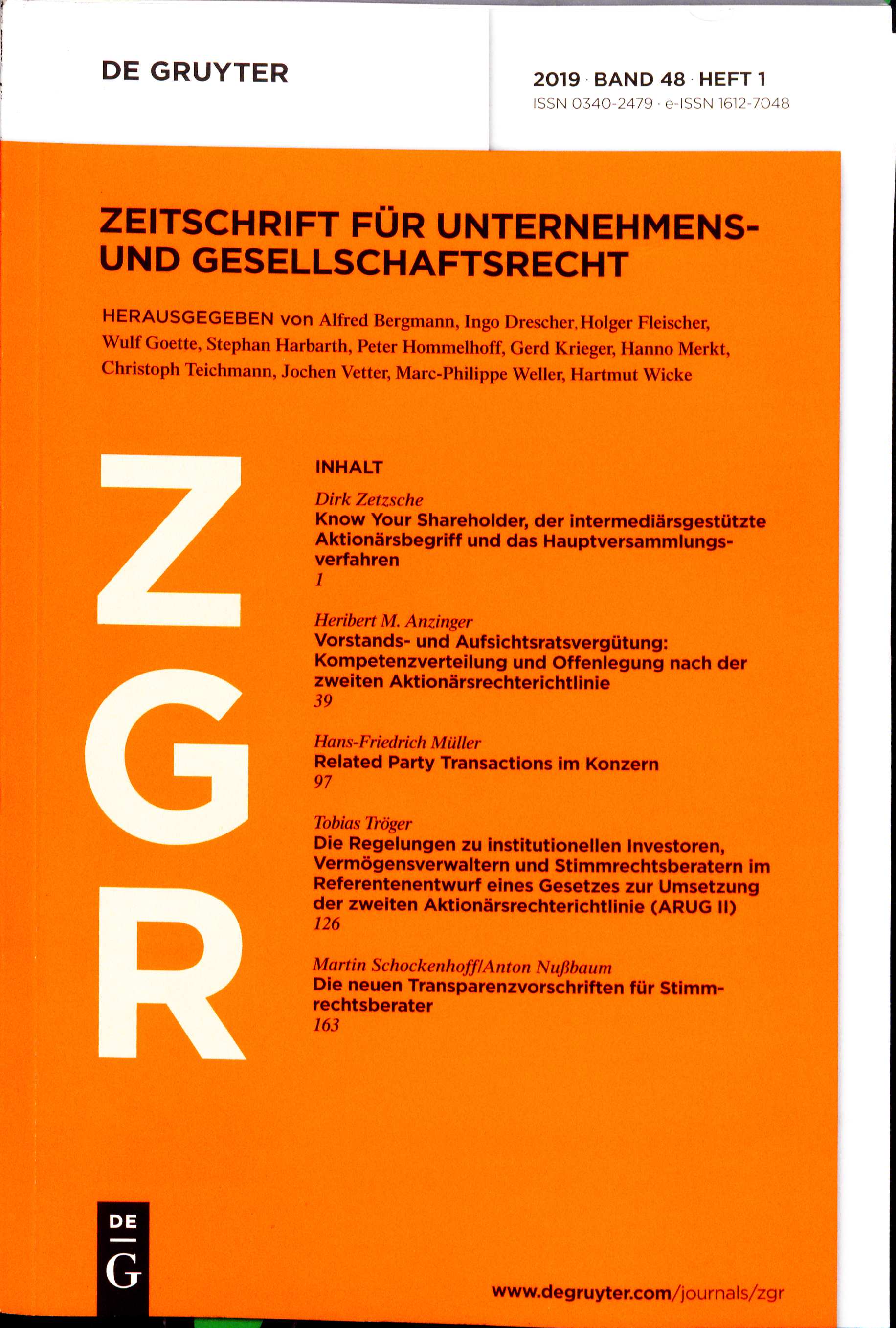 Anzinger, Vorstands- und Aufsichtsratsvergütung: Kompetenzverteilung und Offenlegung nach der zweiten Aktionärsrechterichtlinie, ZGR 2019, Heft 1, S. 39 - 96.
Anzinger, Einheitsbewertung im Grundsteuerrecht: Verfassungswidrigkeit BVerfG 10.04.2018 - 1 BvL 11, 12/14, 1/15, 1 BvR 639/11, 889/12, WuB 8/2018, pp.423 - 427.