This are pages of a past event!

3rd Egyptian-German Workshop on
Resorbable Bone Implants
Ulm University, Villa Eberhardt
July 15 - 16, 2016
Together with researchers and experts from Egypt and Germany we will have lectures and discussions about the mathematical modeling and simulation, the design and development of resorbable materials and their clinical application as bone implants.
This workshop is the second one taking place at the Ulm University and belongs to a two-years series as part of a BMBF-DAAD grant given to Prof. Gerd Baumann (German University of Cairo, GUC) and Dr. Ulrich Simon (Ulm University).
RBI Workshop Program
Friday, July 15

---

11:15
Dr. Ulrich Simon, UU
Welcome Address
11:45
Prof. Dr. Gerd Baumann, GUC
Bone Remodeling Using Fractional Sinc-Convolution

---

12:30
Lunch Buffet

---

13:30
Prof. Dr. Nahed El-Mahallawy, GUC
Dr. Anke Klingner, GUC
Corrosion and Mechanical Properties of Biodegradeable Uncoated and Coated Mg Alloys
14:15
BSc Sebastian Weber, UU
BSc Michael Thoma, UU
Simulation of Trabecular Bone Healing and Magnesium Grid Decomposition
15:00
MSc Martin Pietsch, UU
Bone Healing Simulation Using the Level-Set Method

---

15:45
Coffee Break

---

16:00
Discussion 1
- Mathematical Modeling of Biological Processes
- Biodegradable Materials for Loaded Bone Implants
17:00
Approx. End

---

19:00
Dinner at traditional swabian restaurant "Drei Kannen"
- In good weather: Outside in the "Biergarten"
- Location: www.dreikannen.de

---

Saturday, July 16

---

10:00
Prof. Dr. Hartmut Seliger, UU
An alternative Polyesterurethane based on (R,S)-3-hydroxyalkanoate

---

10:45
Coffee Break

---

11:00
Prof. Dr. Hans-Georg Breitinger, GUC
Biochemical Properties of Resorbable Implant Materials - New Results
11:45
Dr. Frank Niemeyer, UU
Simulating Implant Degradation and Tissue Reactions

---

12:30
Lunch Buffet

---

13:30
Discussion 2
- Which Effects Should be Simulated?
- Design and Material of Resorbable Bone Implants
- Next Steps and Directions
15:00
Approx. End

---
The Workshop on Resorbable Bone Implants will be held at Villa Eberhardt in Ulm, Germany. This is the same location that we had the last times.
Follow the link to find more photos, maps, and some contact and traveling information: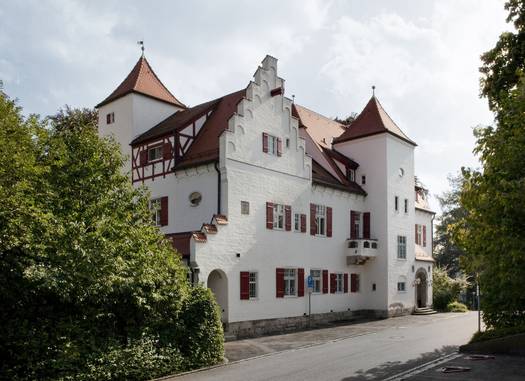 Arrival by Train
Stuttgart and Munich central railway stations as well as Friedrichshafen Airport are directly connected to Ulm central station.
From Ulm central station please take local public transport service (SWU) to conference location.
Route Map for local public transport
Travel by Car
From motorway A8 (E52) in the direction of Ulm take the exit "Ulm-Ost". On state road B19 follow the signs to Ulm.
We suggest the following hotel, which is very close to the workshop venue:
Hotel Astra
Steinhövelstraße 6
89075 Ulm
Phone: +49 731 922620
It's just over the street.
Executive Manager
Scientific Computing Centre, UZWR
Ulm University
Helmholtzstr. 20, Raum 1.40
89081 Ulm, Germany
Tel.: +49 (0)731 50-31700
Fax: +49 (0)731 50-31709
E-Mail