A01 – Identification and functional optimization of antimicrobial peptides with activity against Mycobacterium tuberculosis (Steffen Stenger, Jens Michaelis)
This project aims at optimizing the delivery and function of three endogenous peptides (Granulysin, HDB-2 and LL-37) with activity against Mycobacterium tuberculosis (Mtb), which caused about 1.5 million deaths in 2015. To achieve this and to elucidate the intracellular mechanism of peptide action, two groups with complementary expertise in infectious immunology (Stenger) and molecular imaging (Michaelis) will join forces. Peptide uptake will be monitored by single particle tracking methods and delivery of candidate peptide drugs will be improved by liposomes, nanoparticles and coupling to fragments of bacterial AB toxins. The long-term goal is to advance peptides with potent activity against intracellular Mtb into preclinical studies.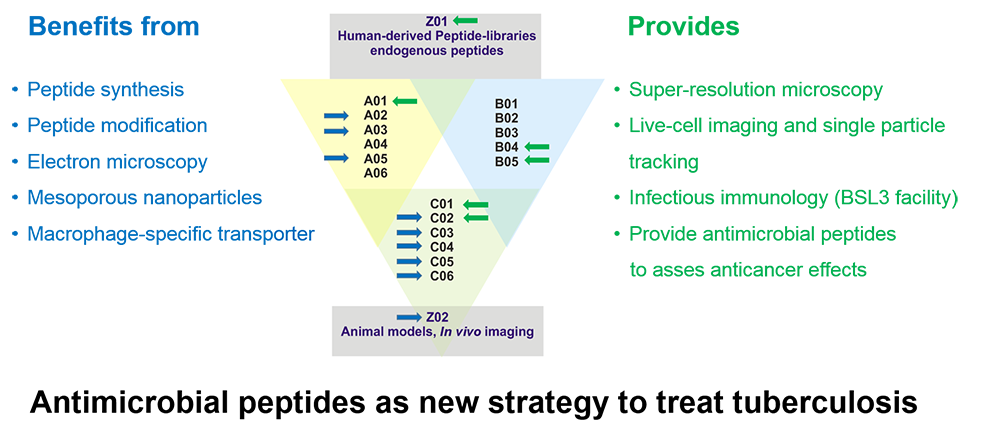 Principal Investigators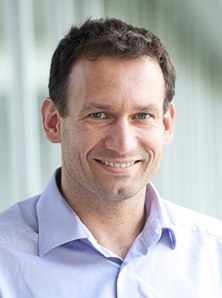 Michaelis, Jens, Prof. Dr.
Institute of Biophysics
Ulm University
Albert-Einstein-Allee 11
89081 Ulm
Tel: 0731 5023050
jens.michaelis(at)uni-ulm.de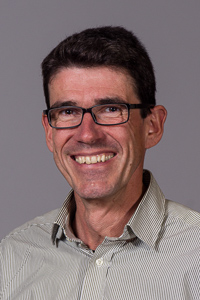 Stenger, Steffen, Prof. Dr.
Institute for Medical Microbiology
and Hygiene
Ulm University
Albert Einstein Allee 11
89081 Ulm
Tel: 0731 500-65300
steffen.stenger(at)uniklinik-ulm.de