A05 – Peptides targeting the fusion peptides of enveloped viral pathogens (Frank Kirchhoff, Tanja Weil)
Fusion peptides (FPs) are critical for infection by many enveloped viral pathogens, such as immunodeficiency, influenza, mumps, measles, hepatitis B and C, SARS (severe acute respiratory syndrome) and Ebola viruses. We previously identified an endogenous fragment of ?1-antitrypsin that inhibits HIV-1 entry by directly binding to the viral gp41 FP and showed that an optimized derivate was safe and effective in a phase I/II clinical trial. The present project aims to improve the efficacy and delivery of this HIV-1 FP blocker and to discover and optimize analogous peptide inhibitors targeting the FPs of other viral pathogens, where currently no specific therapy is available.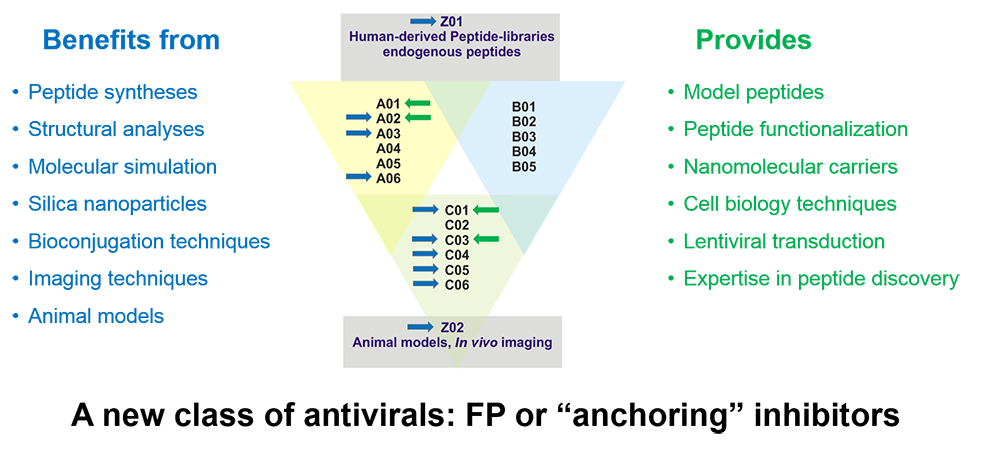 Principal Investigators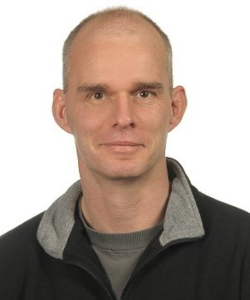 Kirchhoff, Frank, Prof. Dr. Dr.
Institute of Molecular Virology
Ulm University Medical Center
Meyerhofstr. 1
89081 Ulm
Tel: 0731 50065150
frank.kirchhoff(at)uni-ulm.de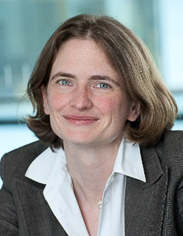 Weil, Tanja, Prof. Dr.
Max-Planck Institute for Polymer Research
Ackermannweg 10,
55128 Mainz
Tel: 06131-379130
weil(at)mpip-mainz.mpg.de