B03 – Identification of endogenous peptides for the treatment of transformed B cells (Hassan Jumaa, Rudolf Übelhart)
B cell antigen receptor (BCR) signaling plays a central role in the pathogenesis of B cell malignancies. Our project aims at characterizing peptides that interfere with the signaling machinery of the BCR and other receptors including IGF1R or CXCR4. We will study the function of the endogenous IGF1R-interfering peptides, which were identified in our screens. In addition, we will investigate the role of endogenous peptides in the survival and proliferation of normal B cells as compared to transformed counterparts.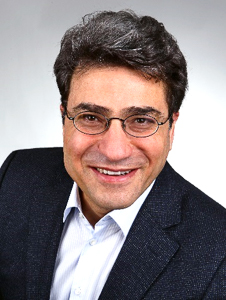 Jumaa, Hassan, Prof. Dr.
Institute for Immunology
Ulm University Medical Center
Albert-Einstein-Allee 11
89081 Ulm
0731 50065200
hassan.jumaa(at)uni-ulm.de