Diamond 4.0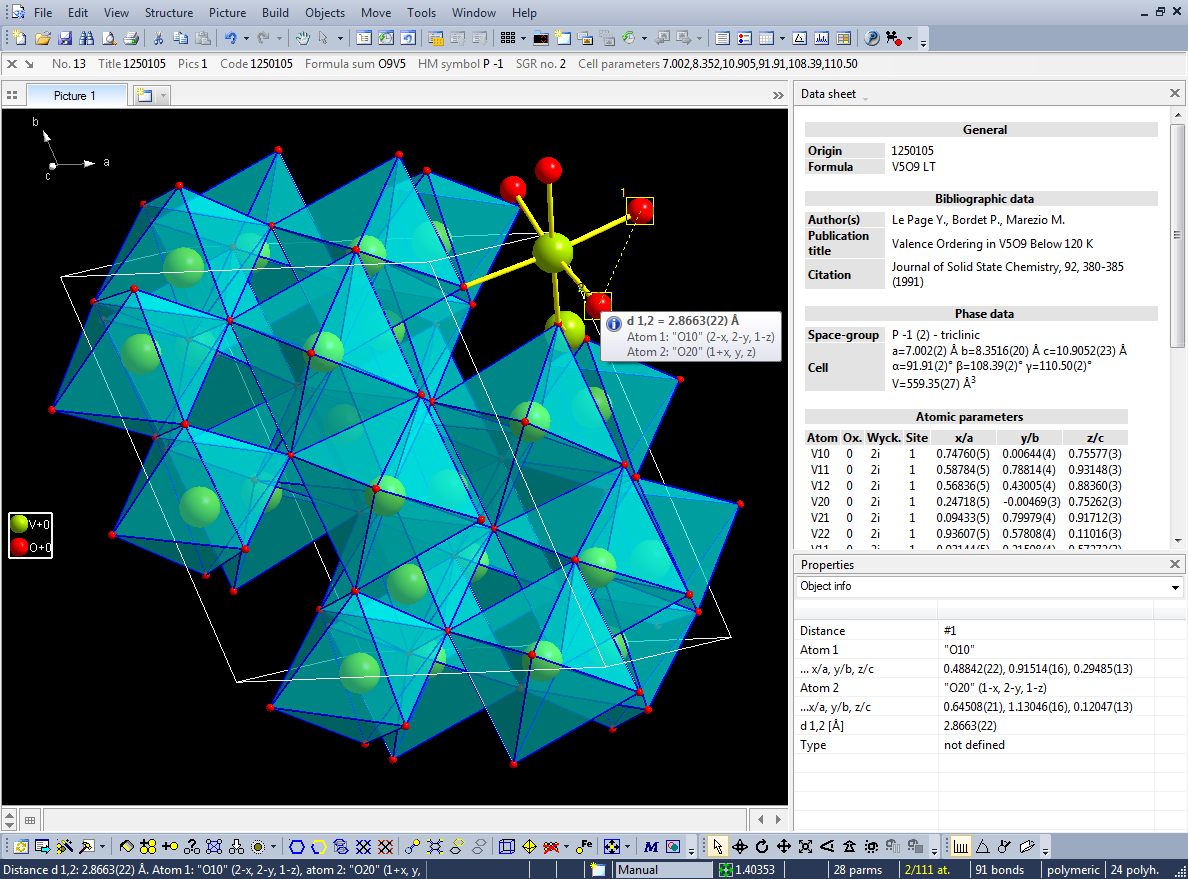 Diamond is a program for the visualization of crystal structures and single molecules. It has a large variety of display options. One can also combine different display options in one image. Diamond can display atoms as spheres, calottes, or ellipsoids, bonds as wires or sticks. It is also possible to include polyhedra. Between atoms, least-squares-lines, and least-squares-planes one can measure distances, angles and dihedral angles.
The program recognizes most crystallographic file formats as well as the MDL MOLfile format. The program contains an interface to the free ray tracing program POV-RayTM, which allows the creation of photorealistic pictures. Moreover Diamond can generate AVI video files.
The minimum requirements for the installation of Diamond are:
Personal computer with Windows XP or higher (but not Windows RT)
Internet Explorer 8 or higher
512 MB RAM and 3.8 GB of free disk space (6 GB during installation)
There is a free demo version of the program with minor restrictions. It can be downloaded at
http://www.crystalimpact.de/diamond/download.htm
On this website one can also find the installation instructions and a download link for POV-Ray.
With the full version the crystal and molecular structures can additionally be saved in the Diamond Document format, which not only contains the structure but also all graphic options. In the full version the saved and printed pictures do not have a banner with the text: "Diamond Demonstration Version" anymore.
Members of the department of chemistry can get the license data for the full version from (Prof. C. Streb).