Teaching - Physics Department SS 2023
The lectures for the summer semester will start on 17.04.2023 and will be offered mostly on campus.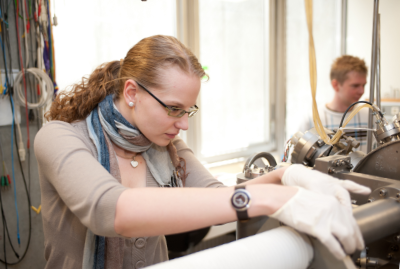 The courses will be organized via the E-Learning Platform Moodle where the information, learning materials and teaching tools will be available. Registration for the courses is in general possible during the first week of lectures via self-enrolment. The Moodle courses are linked to the course catalogue (campus online website) and the courses overview available in the button below, but can also be searched directly in Moodle.
Courses Overview of the Physics Department
External lecturers usually use the resources available at their own institution. In these cases, registration is done by e-mail.
Exams
Please check the FAQs about Studying and Teaching
Elective Courses and Seminars SS 2023
Please find below the list of courses and advanced seminars offered in the current semester. The courses are so structured so that students will be able to deepen their knowledge and specialize in a certain area of Physics. Please keep in mind that usually previous knowledge is required to follow the courses successfully and profitably.
Biophysics and Soft Matter Physics
Condensed Matter Physics and Nanosciences
Econophysics
PHYS5427.0
Econophysics: Non-Equilibrium Statistics /
Ökonophysik: Nichtgleichgewichtsstatistik
Lecturer:
PD Dr. Jürgen Stockburger
Course type:
lecture with exercises (5 hours/week)
Cycle:
summer semester 2023, winter semester 2024/25
Language:
English
Module
71778 Econophysics: Non-Equilibrium Statistics /
Nichtgleichgewichtsstatistik
Credits:
6 CP
Examination:
written, 12074 Nichtgleichgewichtsstatistik
Precourse:
yes, 12075 Nichtgleichgewichtsstatistik (Vorleistung)
Remark:
Quantum Information and Quantum Technologies
Dr. Maria-Verena Kohnle
Physics Academic Affairs Commitee
Albert-Einstein-Allee 11
89081 Ulm
Phone: 0731/50-23032
Room: N25/3106