Other transport
By foot
The inner cities of Ulm and Neu-Ulm are quite small and everything is easily reached by foot. However, the universities (and also some student residences) in Ulm and Neu-Ulm are located on the outskirts of the cities.
Bicycle
Exploring Ulm by bicycle is easy. There are a lot of bike paths in the city. Especially cycling along the river Danube is very popular. But be aware that Ulm University and parts of Ulm University of Applied Sciences are in higher regions of the city and the altitude difference to the inner city is up to 200 m.
If you are weary of searching parking spots and enjoy cycling, you can find a map with bike paths of Ulm and the surroundings as well as other interesting information on using public bike pumps, bike shelters, parking and even shower possibilities on the homepage of Ulm University.
Further information and more tips about cycling in and around Ulm can be found here and here (only in German!).
You are allowed to take your bike onto the bus and tram for free from 8.30 a.m. to the end of operating hours from Monday to Friday as well as all day on Saturdays, Sundays and public holidays. If you want to take your bike onto the bus before 8.30 a.m. during the week, you need the permission of the bus driver and have to buy an additional child ticket for the trip. You are allowed to take up to 2 bikes on the bus. If you do, enter the bus trough the rear entrance.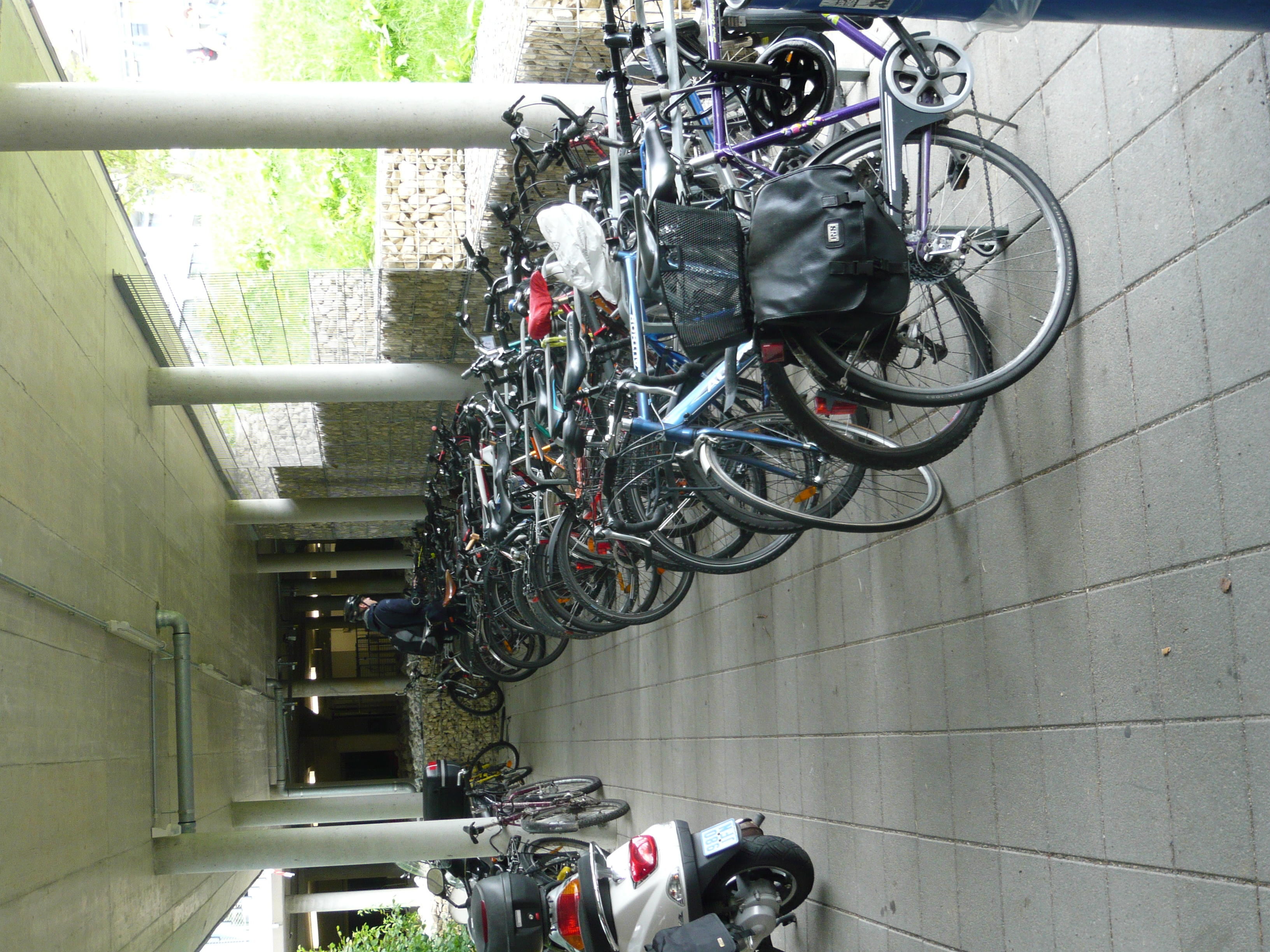 The ski and bicycle workshop
Ulm University has its own ski and bicycle workshop (Fahrradwerkstatt), where all students can repair their bicycles, wax their skis and get help and advice from other students. It is located underneath the Mensa in building O25.
Please find opening hours and more information on: Fahrradwerkstatt
Tel. +49 (0)731/50-23852, stuve.fahrrad(at)uni-ulm.de
Taxi
Taxis in Germany are rather expensive. However, if you share a taxi with friends who have the same destination, it might be a good bargain nonetheless for you. A ride from the inner city to Ulm University or other distant parts of the city will be about €10 to €15. If you share a taxi with 6 or 7 persons, please order a large-capacity taxi (Großraumtaxi).
Taxizentrale Ulm: Tel. +49 (0)731/66066, www.ulm-taxi.de (only in German!)
Taxizentrale Neu-Ulm: Tel. +49 (0)731/77000 www.donau-taxen.de (only in German!)
Carpooling
The Carpooling (Mitfahrgelegenheit) is a way of organized travelling with other people, where one person offers their car and all passengers share the costs of the trip, which makes the journey much cheaper for all participants.
There are plenty of websites, which offer carpooling with different priorities. Some charge a fee, others are free of charge. This way you can find yourself a means of transportation or offer transportation to the community.
To avoid misunderstandings during the trip, care to contact your driver in advance to find out how many seats are available or to let them know how many you need, to agree with them where to meet and where to drop off and how much the travel costs per person.
It's also useful to exchange names and phone numbers, so you can contact each other in case of changing plans, problems or delays, but also for your own sake. You can minimise the risk of travelling with an unknown person by using websites which offer rating system for their members and/or verification of identity.
There are professional flight websites, which help passengers travelling by air to find a fellow passenger for their flight and other websites who connect railway travellers with each other.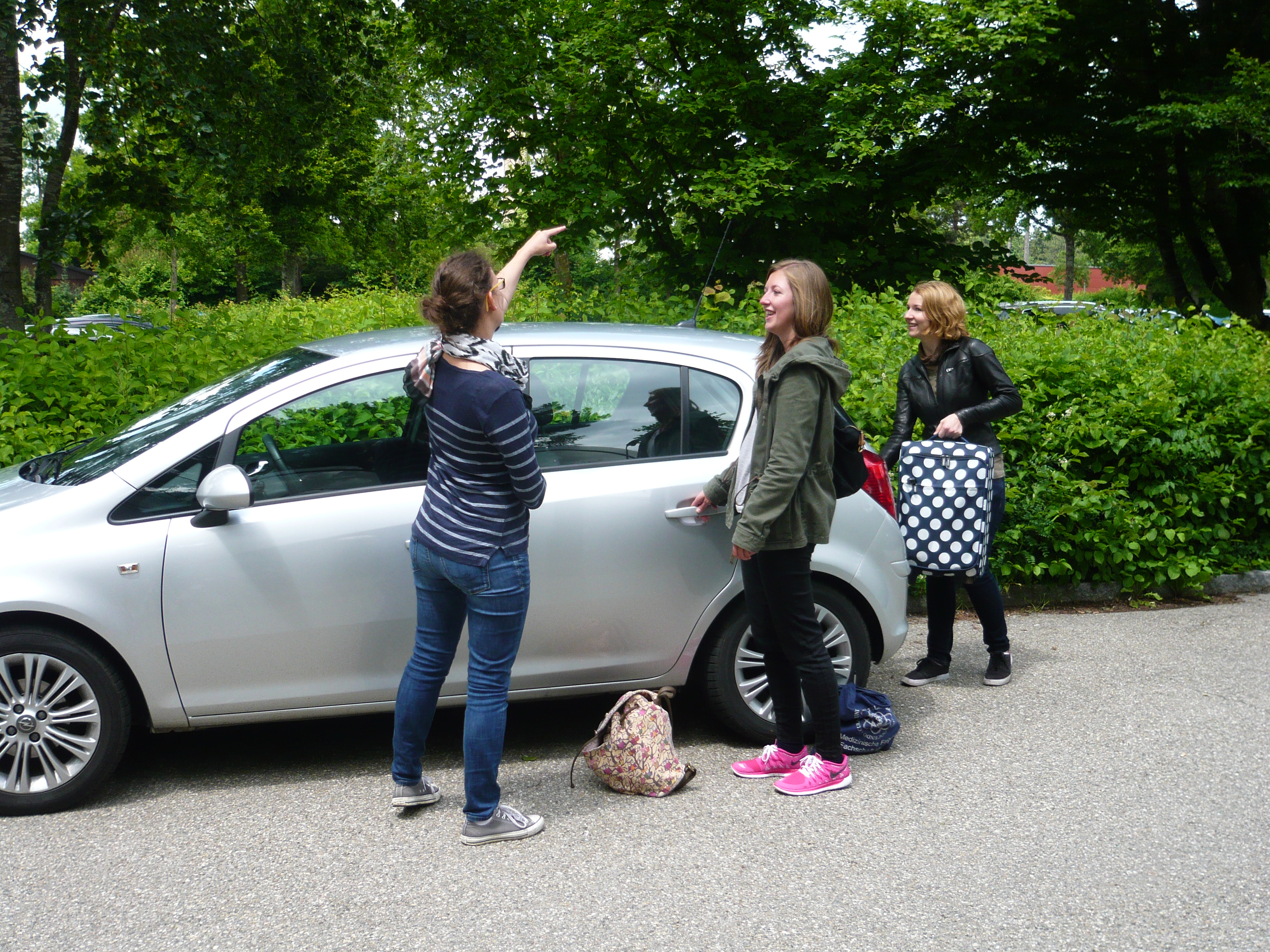 Long distance busses
You want to travel inexpensively by bus? No problem! Therang and amount of long-distance buss providers has increased significantly over the past few years. They have become an interesting alternative to the Deutsche Bahn. Even though the journey often takes longer, long-distance busses attract with lower prices for destinations both within Germany and abroad. Some intercity bus providers connect large and medium-sized cities on the daily basis and facilitate inexpensive travel across Germany. The intercity bus from Ulm to Munich, for example, only costs €7.
The long-distance bus offer of the Deutsche Bahn offers discounts for travellers with a BahnCard to destinations within Germany. Owners of a BahnCard RAILPLUS get a 25% discount for destinations abroad in 28 European countries.
Current offers and prices of all intercity busses can be viewed at: www.checkmybus.co.uk