International Student Support Initiatives
Each semester new international students arrive to Ulm university, no matter if it is through an exchange programme like ERASMUS+, as degree students or refugees. Arriving to a new city, additionally a new country, can be very challenging. The offered international student support initiatives facilitate the start and help students to directly create social contacts. At the same time Ulm university students can become part of the international community and support the internationals in making Ulm their new home.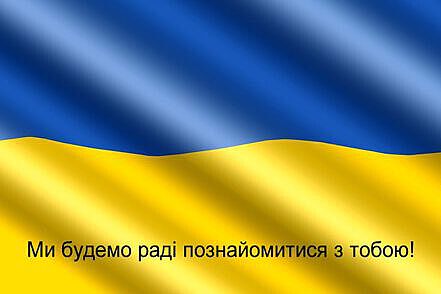 Are you able to read this? If so, get active and support Ucrainian refugees that want to study at #uulm as a Buddy mentor. Currently Ulm university is developing measurements to support this group with the beginning of their studies. The centerpiece is the new platform ConnectUlm where Ucrainian and Ulm university students can get in touch and plan joined events together.
We are specifically looking for Buddy mentors that speak Russian or Ucrainian. Still, there are different options to get involved. Interested? Just write an e-mail to buddy(at)uni-ulm.de.
Currently no upcoming events are planned. Just come by again later!
WiSe 2022/2023: Dishes Exchange
Like in former semesters the dishes exchange was offered. At this occasion students could donate dishes & kitchen devices that were offered to the new students free of charge. The dates for this event are always at the beginning of each new semester.