Artificial Intelligence - Master of Science (MSc)
Absolventinnen und Absolventen des Masterstudiengangs Künstliche Intelligenz (KI) verfügen über umfassendes, fundiertes Methodenwissen sowohl in der wissensbasierten als auch in der lernbasierten KI. Als forschungsorientierter Masterstudiengang ermöglicht der Studiengang eine Vertiefung in den Bereichen "Lernen und Wissen", "Planen und Schlussfolgern", "Perzeption, Interaktion und Aktion" sowie "Übergreifende Konzepten, Methoden und Ansätze".
Die akademisch fundierte Ausbildung in allen Bereichen der Künstlichen Intelligenz, erlaubt es unseren Absolventinnen und Absolventen mit der hohen Dynamik des Fachgebiets und seinen aktuellen und künftigen Weiterentwicklungen angemessen Schritt halten zu können. Gleichzeitig sind die Absolventinnen und Absolventen sensibilisiert für die ethischen und rechtlichen Aspekte von auf künstlicher Intelligenz basierten Systemen. Grundwissen über Mitarbeiterführung und weitere Soft Skills (Zeitmanagement, Fremdsprachen, Präsentation, Moderation) runden die Fachkenntnisse unserer Absolventinnen und Absolventen ab.
Key data
Language of instruction
Admission
ECTS credit points
120
Standard period of study (semester)
4
Dr. Markus Maucher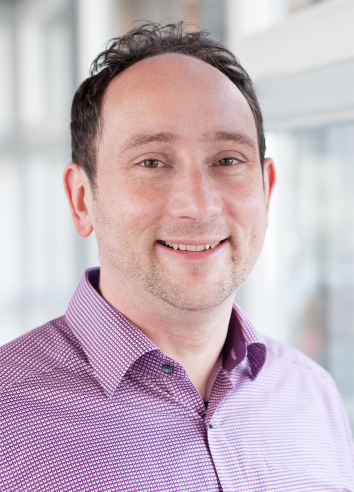 Academic Staff
University Ulm
Studienkommission Informatik
James-Franck-Ring
89081 Ulm
Prof. Dr. Timo Ropinski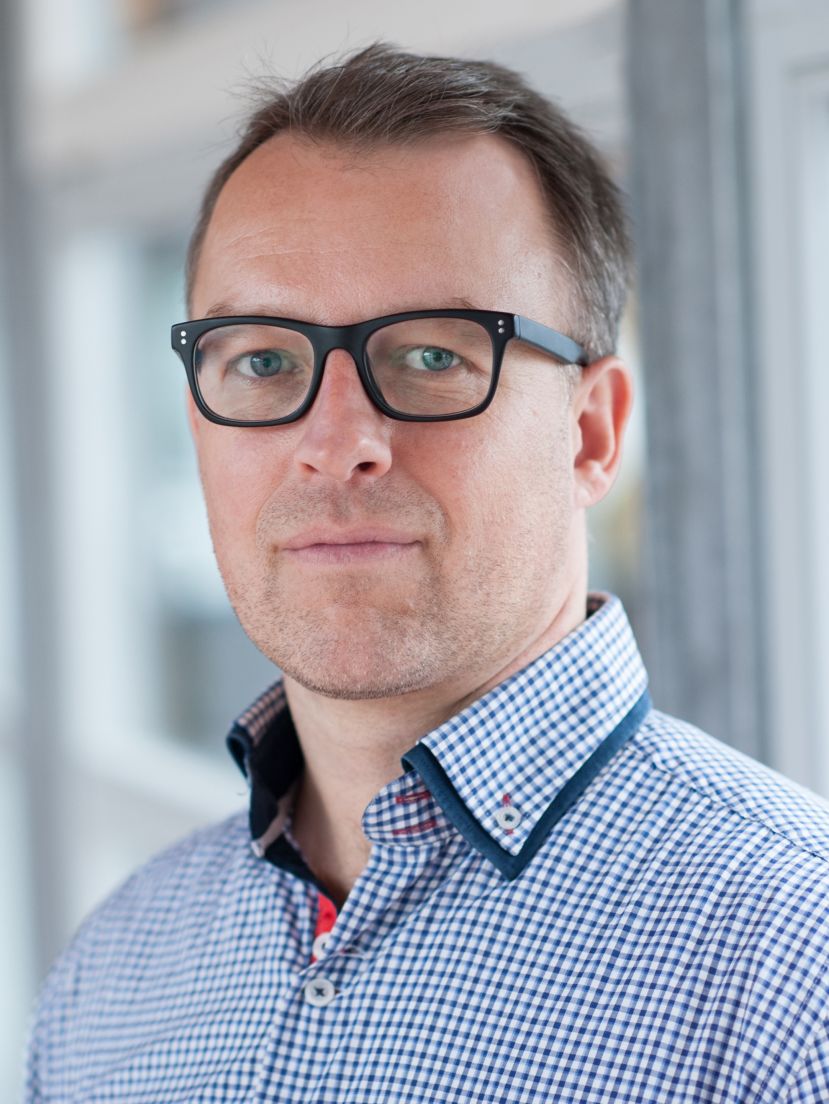 Dean of Studies (Computer Science)
University Ulm
Dekanatsbüro der Fakultät für Ingenieurwissenschaften, Informatik und Psychologie
Study
The generous teacher to student ratio at Ulm University ensures exceptional support. Classes and tutorials are held in fairly small groups, we systematically encourage study groups and the use of electronic communication and learning platforms will help you to ease into this versatile degree programme, especially during your first semesters. Our students, professors and assistants enjoy a trusting rapport. Teaching staff and student tutors from higher semesters are highly engaged and keenly interested in each student's, i.e. your success.
Research orientation and specialisation
Building on a bachelor's degree in computer science or other degrees with relevant mathematical/computer science contents, the master's programme Artificial Intelligence offers in-depth specialisation. You can choose from a comprehensive range of subjects that cover the entire spectrum of Artificial Intelligence. You also have the opportunity to actively work in research projects at the institutes for your project components and/or master's thesis.
Practice orientation
In the integrated protect components you will learn how to put your theoretical knowledge into practice. Practical implementation is also part of the research-oriented specialisation. The offered specialisation modules allow you to choose from the areas "Learning and Knowledge", "Planning and Deductive Reasoning", "Perception, Interaction and Action" and "Overarching Concepts, Methods and Approaches of AI". Our cooperations with partners from industry open up further opportunities to gain valuable practical insights. Doing your project work and/or writing your master's thesis externally is a great way to gain relevant practical experience and establish contacts, for example in the close-by Science Park.
The master's programme Artificial Intelligence deepens your knowledge from the bachelor's degree with a clear focus on the methods of Artificial Intelligence. The modularised design allows you a tailored specialisation while the integrated projects make sure that you learn how to apply your acquired knowledge. The master's thesis completes your degree. Here you will work independently on a current topic from your area of specialisation. Your project components, the master's thesis or taking on a position as a student assistant are great opportunities to work as part of an international research team at the University.
Knowledge: Upon graduation you will have acquired advanced and comprehensive knowledge in mathematics, computer science and natural sciences. This qualifies you for academic work and to act responsibly in your work and in society. You will be able to think critically about new findings in your discipline and be sensitised to the ethical and legal aspects of systems that are based on Artificial Intelligence.
Skills: As graduate you will be able to
academically analyse and solve problems, even if they are unusually or not conclusively defined and complicated by competing specifications,

abstract and formulate complex problems in a new or developing area,

apply innovative methods to basic problem solving and develop new research methods,

develop concepts and solutions for complex questions and integrate other disciplines as needed,

create and develop new works, products, processes and methods,

apply your academic judgement as AI expert in order to work with complex and potentially incomplete information as well as recognise and handle contradictions.
Competences: As graduate you will have the competence to
recognise information requirements as well as find and obtain information,

plan and conduct theoretical and experimental studies,

evaluate data critically and draw conclusions,

analyse and assess the application of new and emerging technologies.
Beyond your qualification from your bachelor's studies, you will be able to
methodologically classify and systematically combine knowledge from various areas and deal with complexity,

quickly understand and systematically tackle new tasks,

systematically reflect upon non-technical effects and consider them responsibly in your actions,

critically question existing methods and further develop them if necessary.
The master's programme is structured in different components that teach basics as well as practical components: the compulsory and compulsory elective courses in the core subject Artificial Intelligence (30 ETCS) cover subject-specific fundamentals. In these you will learn the basics of Artificial Intelligence and also of the general discipline of computer science. This builds the basis for the contents in the specialisation subject Artificial Intelligence (30 ECTS), which are structured in the areas "Learning and Knowledge", "Planning and Deductive Reasoning", "Perception, Interaction and Action" and "Overarching Concepts, Methods and Approaches of AI". To avoid a too narrow focus, you are required to select modules from at least two areas of specialisation. AI application projects (16 ECTS) ensure the practical relevance of the degree programme. The study plan also includes a ('free') module that can be chosen from the entire course catalogue of the University (4 ECTS), and a transferable skills course (6 ECTS). In the seminar (4 ECTS) and during your master's thesis (30 ECTS) you will learn how to work according to scientific methods and principles. All components can be completed with modules worth 4 or 6 ECTS.
The modular structure of the components gives you great flexibility in designing your studies. In particular, students who have not studied computer science as a major in their bachelor's degree can flexibly tailor their study plan and compensate by taking modules in practical and theoretical computer science within their core subject.
You can take certain modules from the specialisation subject of the bachelor's programme in the master's programme as well, provided that you did not take any exams for these modules during your bachelor's degree and provided that they are basic modules which are not offered in the specialisation subject of the master's programme. This regulation is in support of the idea that students can receive basic introductions into certain areas of computer science both in the third and fourth year of study of an education. This allows students to specialise during their master's programme and receive a broad education at the same time by choosing their specialisation subjects in the bachelor's programme wisely. It also opens the door for students who completed their bachelor's degree at another higher education institution with a different course offer. They receive an introduction into their chosen subject. After the first semester of the programme, all master's students can therefore be taught at the same high level.

The core education is followed by in-depth training in the important areas of Artificial Intelligence. The projects integrated in the curriculum further deepen your knowledge in the form of practical training. The study plan usually includes two project modules for this purpose, which can also be bundled into one project. The programme concludes with a six-months-long master's thesis.
Semester abroad? Why not! Our exchange programmes offer various opportunities to meet people from different cultures and improve your language and intercultural skills. It is well worth your time to go abroad and expand your horizon, both on a personal and professional level.
The many international students on our campus also create an international flair. The International Office is here to support both incoming and outgoing students. The International Office offers international prospective students who wish to apply for a German-taught study programme at Ulm University, a preparatory course.
Career opportunities
Ulm University, situated on the axis Stuttgart - Munich, is embedded in a traditionally highly technical industrial environment with a very strong smaller and medium-sized business sector as well as large companies and corporations such as Airbus, BMW, Bosch, Cassidian, Daimler (research centre), Hensoldt, HP, IBM, Liebherr, Nokia, NSN, Porsche, Siemens and Zeiss, to name just a few.
The smaller and medium-sized business sector in particular shapes the economy in Baden-Württemberg and many of these companies are internationally active and global leaders in their specialised areas. More and more smaller and medium-sized IT companies are specifically seeking employees with a research-oriented university degree for their research-intensive product development, underpinned by methods of Artificial Intelligence. Smart assistants of all kinds and autonomous driving are particularly present in the field of Artificial Intelligence are. Nowadays, AI-based applications can be found throughout all areas of information technology and in high technology in general.
As graduate of the master's programme Artificial Intelligence, you can look forward to outstanding career opportunities in larger corporations, both locally and internationally. Ulm University maintains numerous research collaborations with these companies, which gives you the chance to gain practical experience through internships or study-related part-time work. Your master's thesis is another opportunity to work on relevant research and development questions in a practical setting. With this broad and method-oriented education you will have outstanding chances to secure an attractive entry position in research and development in these enterprises.
In the field of AI in particular, demands exceed by far the number of graduates with good and, above all, broad training in AI methods.
The profile of the degree programme furthermore qualifies you for academic and scientific research work. The University, research institutes and the Science City offer a wide range of opportunities for research positions and doctorates.