Let us briefly introduce ourselves
The university is divided into four faculties
- Engineering, Computer Science and Psychology
- Mathematics and Economics
- Medicine
- Natural Sciences
More than 60 study programmes
about 10,000 students
short distances on campus
Optimal support before the actual semester start with Training Camps for Maths and Chemistry
Access to numerous support offers throughout your studies, such as study coaching etc.
Studying in small groups instead of crowded seminar rooms
Top ratings in international rankings and in surveys among students
Zentrale Studienberatung Uni Ulm
More
---
What students and lecturers report about studying at the University of Ulm
Study successfully and feel good, that is your new attitude towards life, it will make your heart beat faster!
Your future at the University of Ulm begins now: With its focus on MINT (mathematics, computer science, natural sciences and technology), as well as medicine, psychology and economics, UUlm trains the problem solvers of tomorrow. Here, students quickly find their way around and are supported from the very beginning - among other things, in training camps at the start of the semester or through study and subject advising.
All study programs at a glance
Inform now about applications for Bachelor, Master and Staatsexamen - Start WiSe 22/23
Which programmes can I apply for at University of Ulm?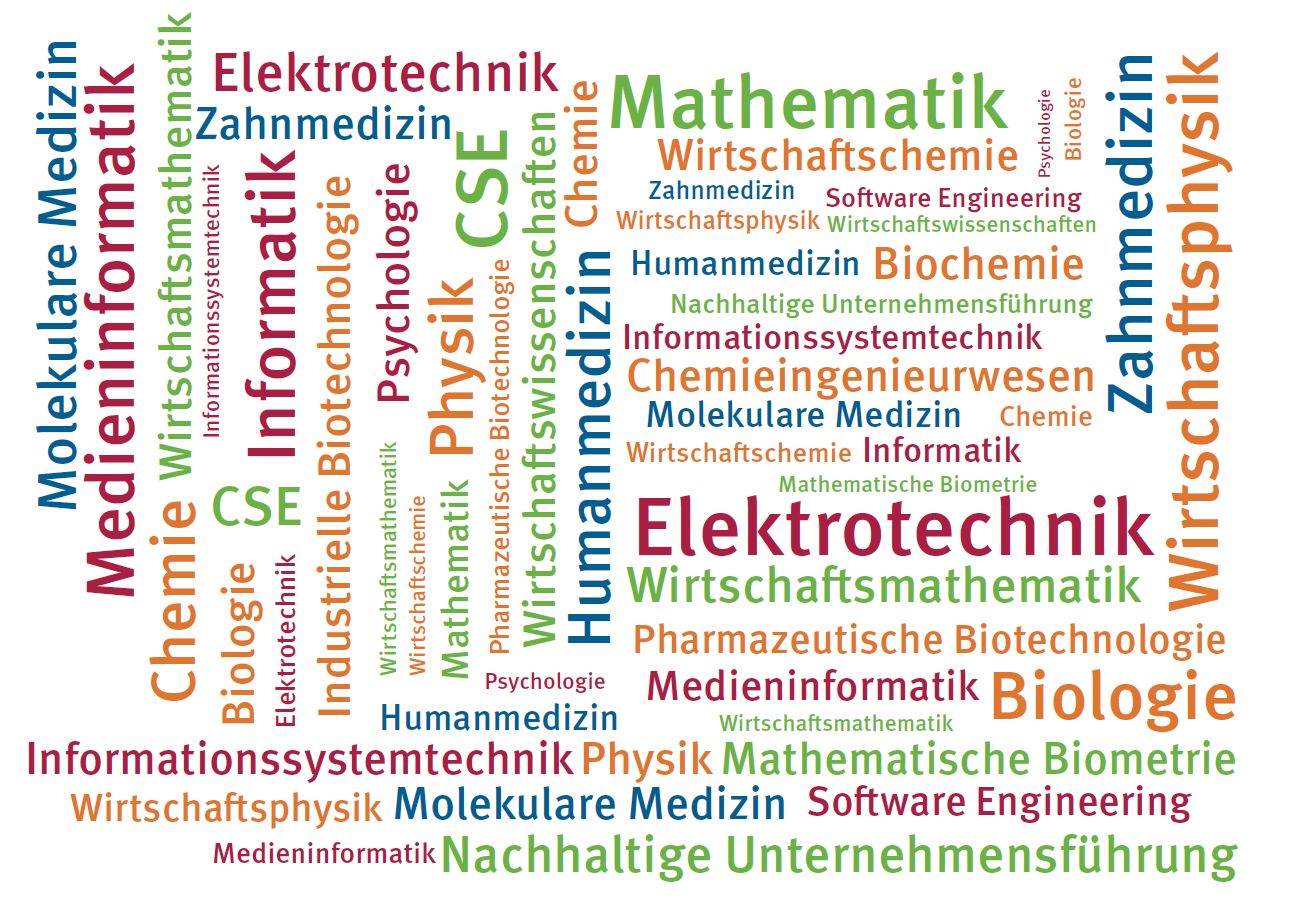 Ulm University offers study programmes leading to the degrees Bachelor of Science, Bachelor of Education, Master of Science, Master of Education as well as state examinations. Choose your desired degree programme from this comprehensive course catalogue.
Who can answer my questiones?
Do you need support with your studies or are you looking for advice on the subjects of accommodation or BAföG (financial assistance for students)? Our compass for advisory services provides an overview of the various advisory and information services available at Ulm University.
Information for the first-year students
Campus Life and Activities in Ulm
Take a look at the extensive range of sports offers, courses on the topics of fitness and health and other opportunities to spend your free time with like-minded people offered by University Sports!
Find out about the various happenings and must-sees, the hottest pubs in town or when the famous Nabada takes place on the homepage of Ulm. There are plenty of options for how to spend your free time or the weekend in Ulm and its surroundings. What floats your boat? An overview of the events in Ulm and the region.
Ulm University's Department of Humanities offers a wide range of courses in the fields of philosophy, languages, philology, additive transferable skills (ASQ), cultural studies and general continuing academic education.
Good to know about Ulm University