Addresses for visitors, deliveries, and postal mail
Ulm University
Institute of Media Informatics
Campus East
Building O27
Level 3
89081 Ulm
Address for Deliveries
Ulm University
Institute of Media Informatics
Albert-Einstein-Allee 11
89081 Ulm
Germany
Postal Address
Ulm University
Institute of Media Informatics
89069 Ulm
Germany
All information at a glance:
Global, timely information of Ulm University about its access via different means of transportation as well as a link to a parking lot app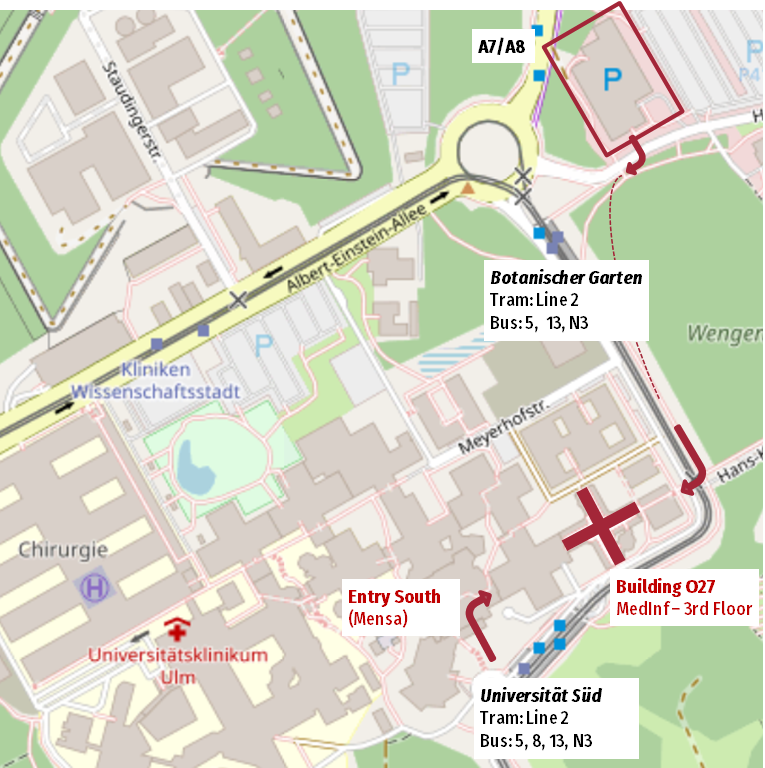 The Institute of Media Informatics is located in building O27, level 3.
A barrier-free access is possible via the nothern entrance of bulding O27 or, coming from the south via the lift on the left of the main southern entrance (O25).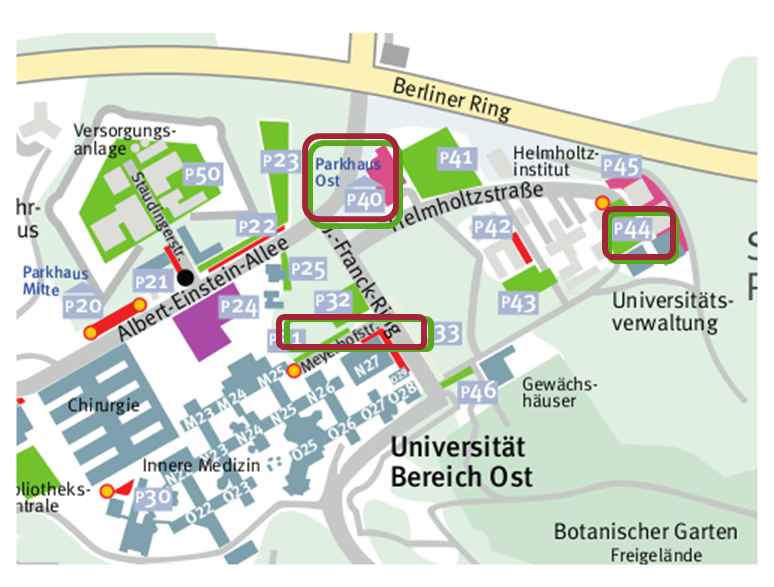 As a visitor please use the parking deck in Helmholtzstraße marked 'Parkhaus Ost' on map shown on top.
For deliveries you may use the parking lot at Mayerhofstraße. You can retrieve a paper ticket at the entry bars. The pay machine is marked on the adjacent sketch by a red and yellow dot.