Am Mittwoch dem 25. April fand das Streiflicht 2012 statt. Beim Streiflicht präsentieren jährlich die Studenten der Medieninformatik Anwendungsfächer die von ihnen entwickelten und umgesetzten Projekte. Geboten wird eine unterhaltsame Veranstaltung mit sehr unterschiedlichen Projekten die einen Einblick in die Themenvielfalt des (Medien-)Informatik Studiums bieten. Aufgrund des interdisziplinären Charakters der Projekte und die unterhaltsame Präsentation ist das Streiflicht auch für Nicht-Informatik Studenten interessant. Professoren, Mitarbeiter und sonstige Interessierte sind ebenfalls herzlichst eingeladen am 25. April um 18 Uhr im H22 mit dabei zu sein. Dank der Fachschaft Informatik ist die Getränkeversorgung ebenfalls gesichert.
Facebook Event (mit Fotos des Events)
Videos aller Vorträge vom Streiflicht 2012
Beim diesjährigen Streiflicht werden folgende Projekte vorgestellt: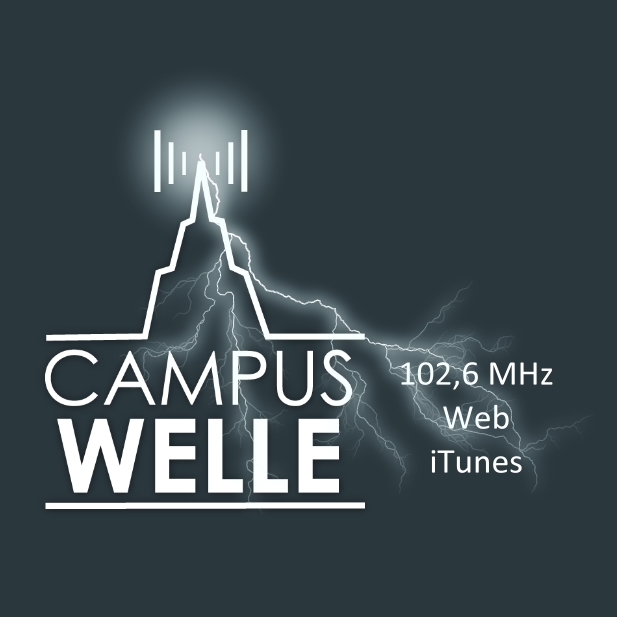 Was mit einer Pilotsendung beim letzten Streiflicht begann, das ist inzwischen zu einer außergewöhnlichen Sendereihe geworden: Studiogäste vom amtierenden Vize-Weltmeister im Kanu Freestyle, der bei uns Informatik studiert, bis zum Fledermausforscher, der seine Eindrücke aus der letzten Südamerikareise schildert; Live-Schaltungen vom Studio zur Uni, Interviews mit den Ulmer Basketballern, Berichte über Projekte von Studenten, überraschende Einblicke in das Mensaessen.
Ob per Rundfunk, Live-Stream, iTunes-Podcast oder – demnächst – via iTunes U: Euer Ohr ist uns willkommen!
Berichtet wird über Konzeption, Öffentlichkeitsarbeit und Umsetzung des Projekts.
Team: Nathalie Everding, Simon Sipple
Kontext: Anwendungsfach am Institut für für Psychologie und Pädagogik 2011/12
Webseite: uni-ulm.de/campuswelle

FiMS is a search engine for everyday objects based on a ZigBee mesh network, RFID and service-oriented server communication. It is not used to calculate a exact position, but a relative position according to landmarks in a room. For this reason, furniture pieces are part of the mesh network and got RFID readers. While every day objects are tagged with a ZigBee module and an RFID chip. Furthermore the system is designed to communicate with other systems at remote locations. This way search results can be extended to a much wider range.
| | |
| --- | --- |
| Team: | Pascal Knierim, Steffen Musiol, Jens Nickels |
| Kontext: | Anwendungsfach Ubiquitous Computing 2011/12 |
| Material: | FiMS-Webseite Video |
| | |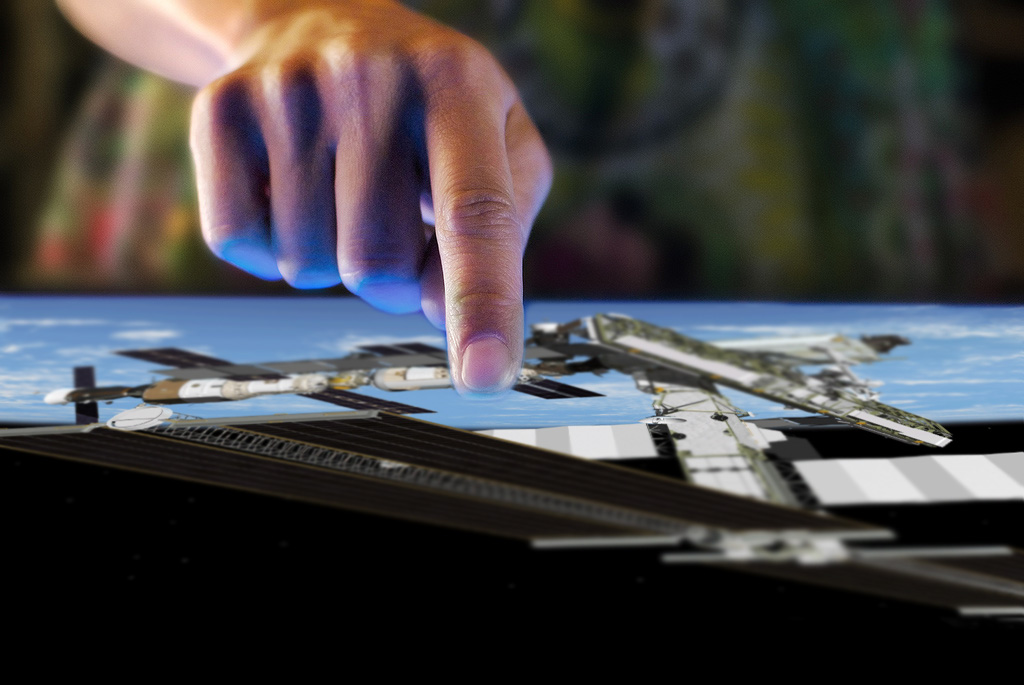 TouchSpace is a prototype application designed for multitouch tables in tech museums. Visitors can interactively explore the history of space flight with a 3D model of the earth, the moon and various space craft. It was developed at the Institute of Media Informatics at Ulm University by Ruben Deyhle, Eugen Frasch and Roland Schuster.
| | |
| --- | --- |
| Team: | Roland Schuster, Ruben Deyhle, Eugen Frasch |
| Kontext: | Anwendungsfach Interaktive Systeme 2011 |
| Material: | Video |
KinectME - Interactive Anatomical Atlas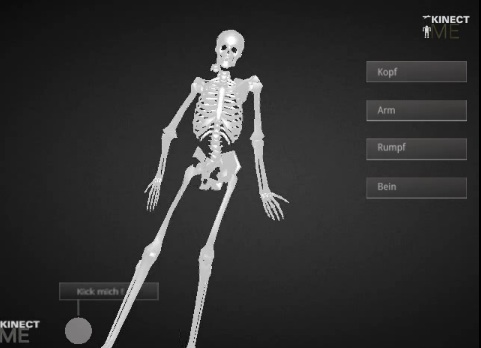 Review and explore the beauty of the human anatomy with this great Kinect educational program! The KinectME is a anatomical atlas which enriches the user's knowledge by giving both education and new-age technology. This video by Sebastian Ronis displays the program's usefulness, its detailed information as well as the touch-free interface that users will be using. In the video, the user takes control of the programmed anatomy, may it be the skeleton or the muscles. The user then can browse information about the specific body or skeletal part, change views and even animate it. Books and classical learning will be properly reinforced now that Kinect is at education's service.
| | |
| --- | --- |
| Team: | Britta Meyer, Sebastian Ronis |
| Kontext: | Anwendungsfach Interaktive Systeme 2011 |
| Material: | Video, Kinecthacks |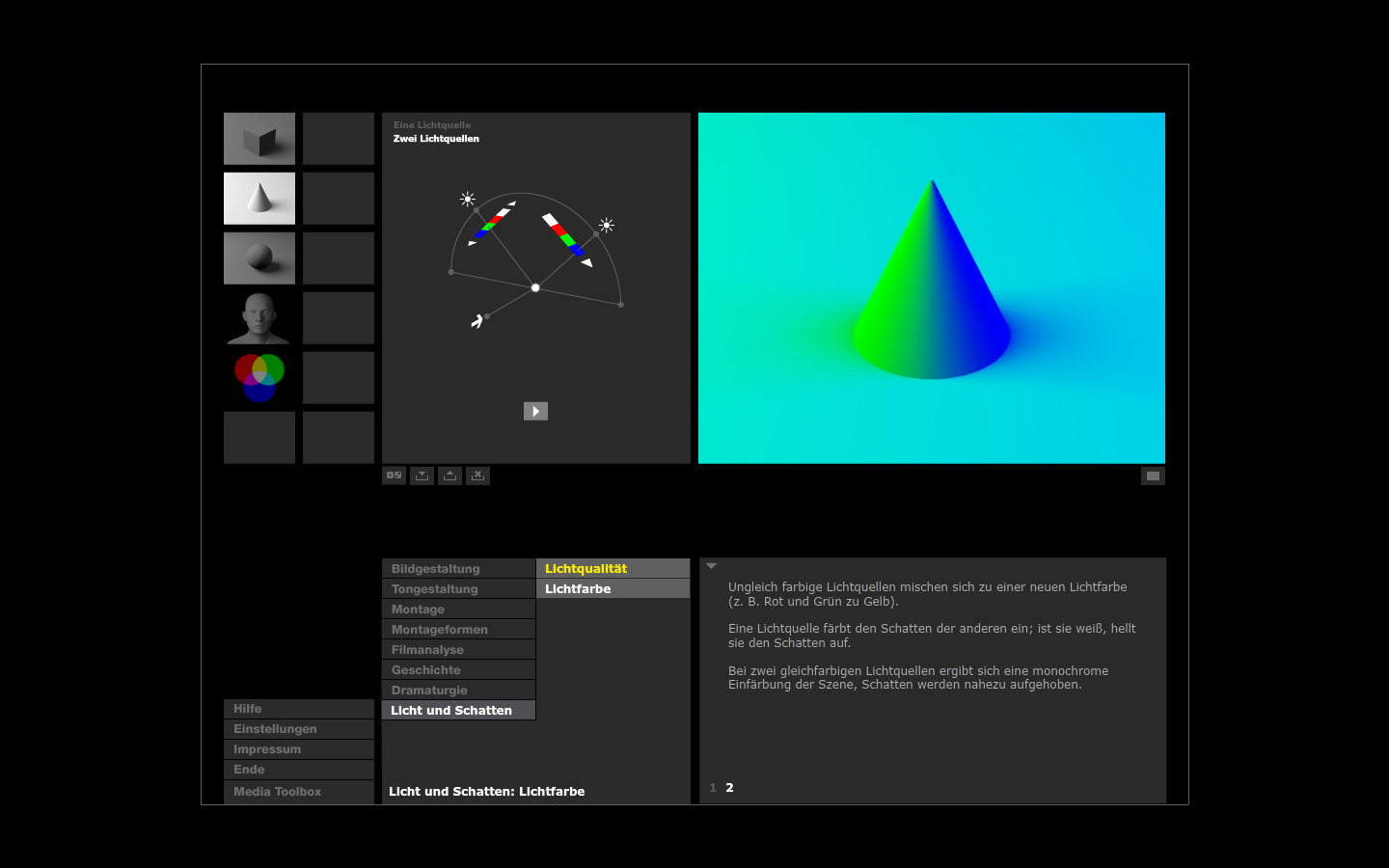 Ein Erweiterungsmodul für das interaktive Lehr- und Lernprogramm »MediaToolbox – Grundlagen der Gestaltung audiovisueller Medien«. Das Modul behandelt die Gestaltungsparameter Lichtqualität und Lichtfarbe. Hierfür wurden neue kognitive Werkzeuge entwickelt und beispielhafte Inhalte per 3D-Software gestaltet.
| | |
| --- | --- |
| Team: | Mitar Radic, Willy Weise |
| Kontext: | Anwendungsfach Interaktives Video 2011/12 |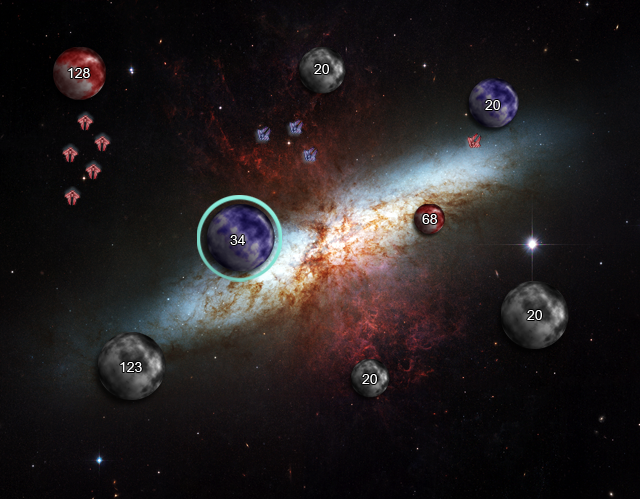 SpaceX ist ein am Institut für verteilte Systeme nachgebautes Echtzeit-Strategiespiel. Dieses zeigt auf Basis von OSGi das dynamische Nachladen von Komponenten zur Laufzeit. Z.B. kann intelligentes Pathfinding im Sinne einer Service Oriented Architecture (SOA) als Dienst während eines laufenden Spiels nachgeladen werden. Die Koordinierung der am Spiel teilnehmenden Knoten erfolgt dabei ausschließlich über den Austausch von Spiel-Events via XMPP Multi User Chat (MUC).
| | |
| --- | --- |
| Team: | Christopher Hauser, Daniel Seybold |
| Kontext: | Projekt im Institut für Verteilte Systeme 2011 |
| Webseite: | SpaceX Webseite |
Mensch-Maschine Dialogsysteme
Im Anwendungsfach Mensch-Maschine-Dialogsysteme beschäftigen wir uns mit
der Interaktion zwischen Nutzer und technischem System. Dabei liegt
unser besonderes Augenmerk auf der sprachbasierten Kommunikation mit
komplexen Systemen. In den Vorlesungen werden die Themen
Spracherkennung, Dialogmodellierung und Sprachsynthese theoretisch und
praktisch behandelt mit engem Praxisbezug durch Gastdozenten aus der
Industrie. Ein Forschungsschwerpunkt der Gruppe Dialogsysteme ist die
Adaptivität dieser Systeme bezüglich der Nutzersituation (z. B.
Emotionen oder Promillegehalt). Der Vortrag gibt einen Überblick über das Anwendungsfach.
Team: Gregor Bertrand, Helmut Lang, Florian Nothdurft, Stefan Ultes
Kontext: Anwendungsfach Mensch-Maschine Dialogsysteme