Michael Rietzler studied media informatics at Ulm University. He obtained his master degree in 2015. Since february 2015 he is an active and thorough researcher of the research group human computer interaction.
In July 2019, Michael Rietzler has successfully obtained a PhD degree of Ulm University. His thesis has the title: Physical and Virtual Worlds: Towards Interaction in Distinct Realities.
Teaching
Researchtrends in Mediainformatics (RTMI) (Winter 15/16, 16/17)
Projekt Mensch-Computer-Interaktion (15/16)
User Interface Softwaretechnologie (SS 16)
Projects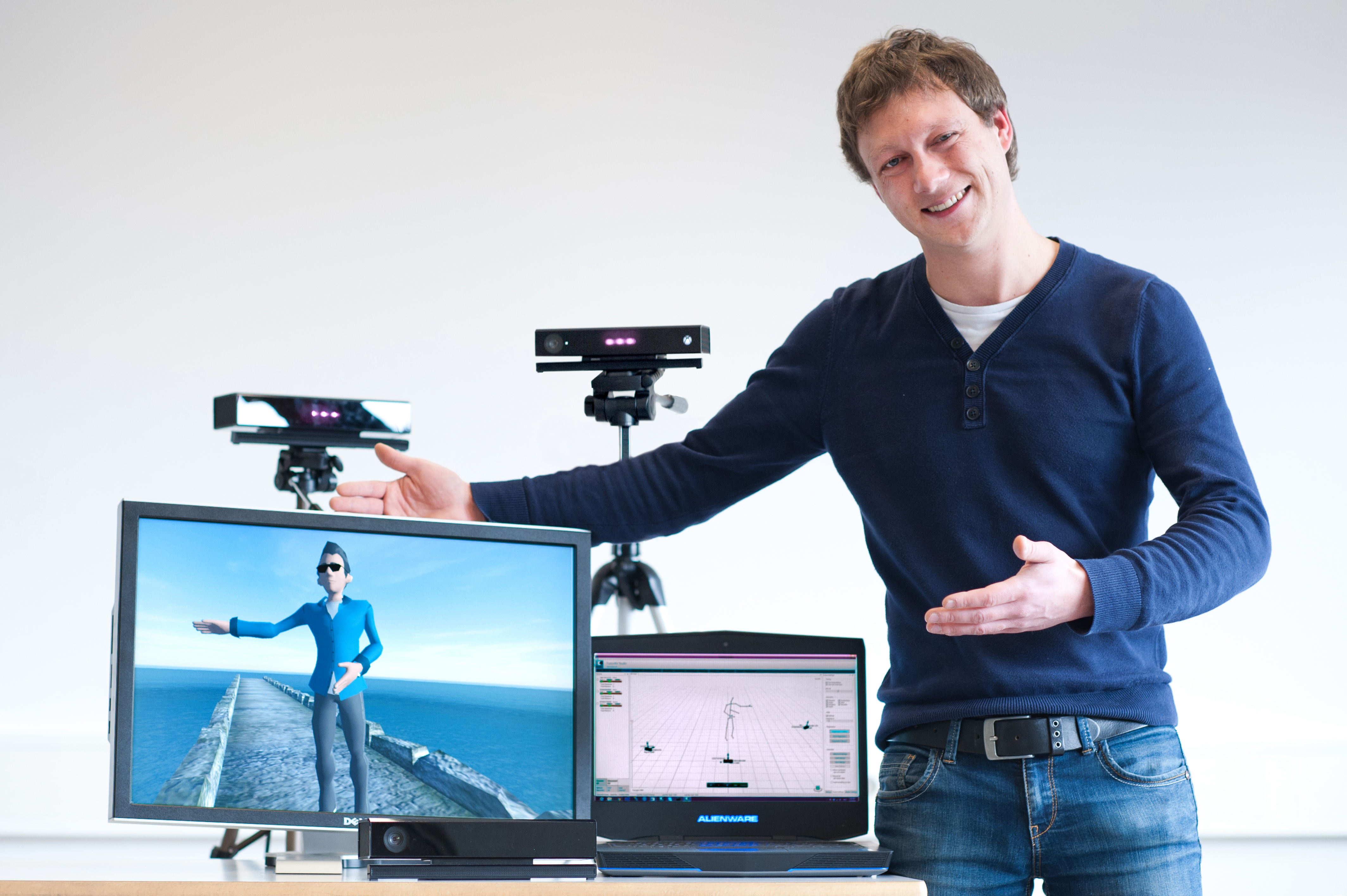 FusionKit is a software suite developed in the course of the the research group's participation in the INTERACT project. It aims to be a low-cost tracking system based on multiple Kinect time-of-flight cameras, which enables markerless body tracking as well as marker-based object tracking for a broad range of HCI and tracking scenarios. The toolkit is to be released as fully open source software and can be used and modified by industry, researchers and other groups interested in an easy-to-setup, affordable tracking solution.
In order to be competitive in a global scale, European factories should be operated by a highly skilled workforce supported by advanced automation and IT tools. INTERACT aims to utilize workers' knowledge on executing manual assembly tasks and include it in the digital tools used to support design, verification, validation, modification and continuous improvement of human-centred, flexible assembly workplaces.