This page is no longer maintained or updated.
(March 2020)
M. Sc. Katja Rogers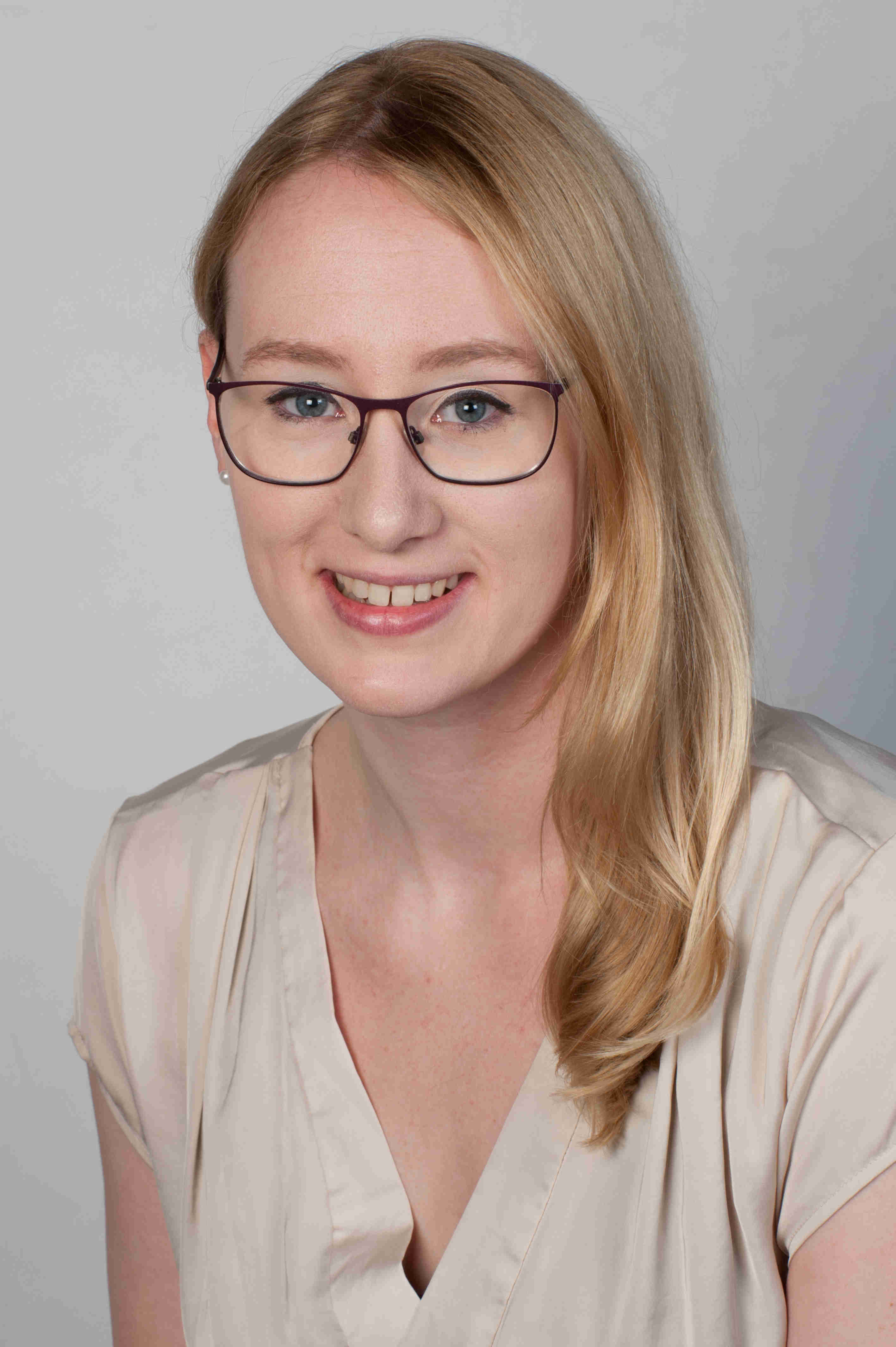 Katja Rogers joined the Institute of Media Informatics as a research associate and PhD candidate in November 2014. During her studies of Computer Science at Ulm University, she spent a semester abroad at the National Taiwan University. She completed her master's thesis as a visiting scholar with the SACHI research group at the University of St Andrews. In the summers of 2017 and 2018, she conducted a research visit with the HCI Games Group at the University of Waterloo.
Mrs Rogers obtained a phd degree in March 2020 and persuid her academic carreer in Canada.
Game Audio - Design and Effects on Player Experience
Fidelity in Virtual Reality
Game Balancing and Adaptive Game Design
Procedural Content Generation and Evolutionary Algorithms
Game Narratives and Non-Player Characters
Persuasive Game Design
Teaching
Projects:
Seminars:
Lectures / Lab Courses & Tutorials:
Experience-Driven Procedural Content Generation in the Survival Genre (BA)
Entwicklung einer auf Genetische Algorithmen aufbauenden Künstlichen Intelligenz für ein Top-Down Shooter-Spiel (MA)
Developing a Game for Music Ear Training Utilizing Artificial Synesthesia (BA)
Creating Commodity Cycles in a City-Building Game (MA)
The Influence of Non-Player Character Gender on Players (BA)
A Persuasive Game About Sustainable Textile Production (MA)
Interaction Fidelity in Virtual Reality as a Supporting Enjoyment Factor (MA)
Projects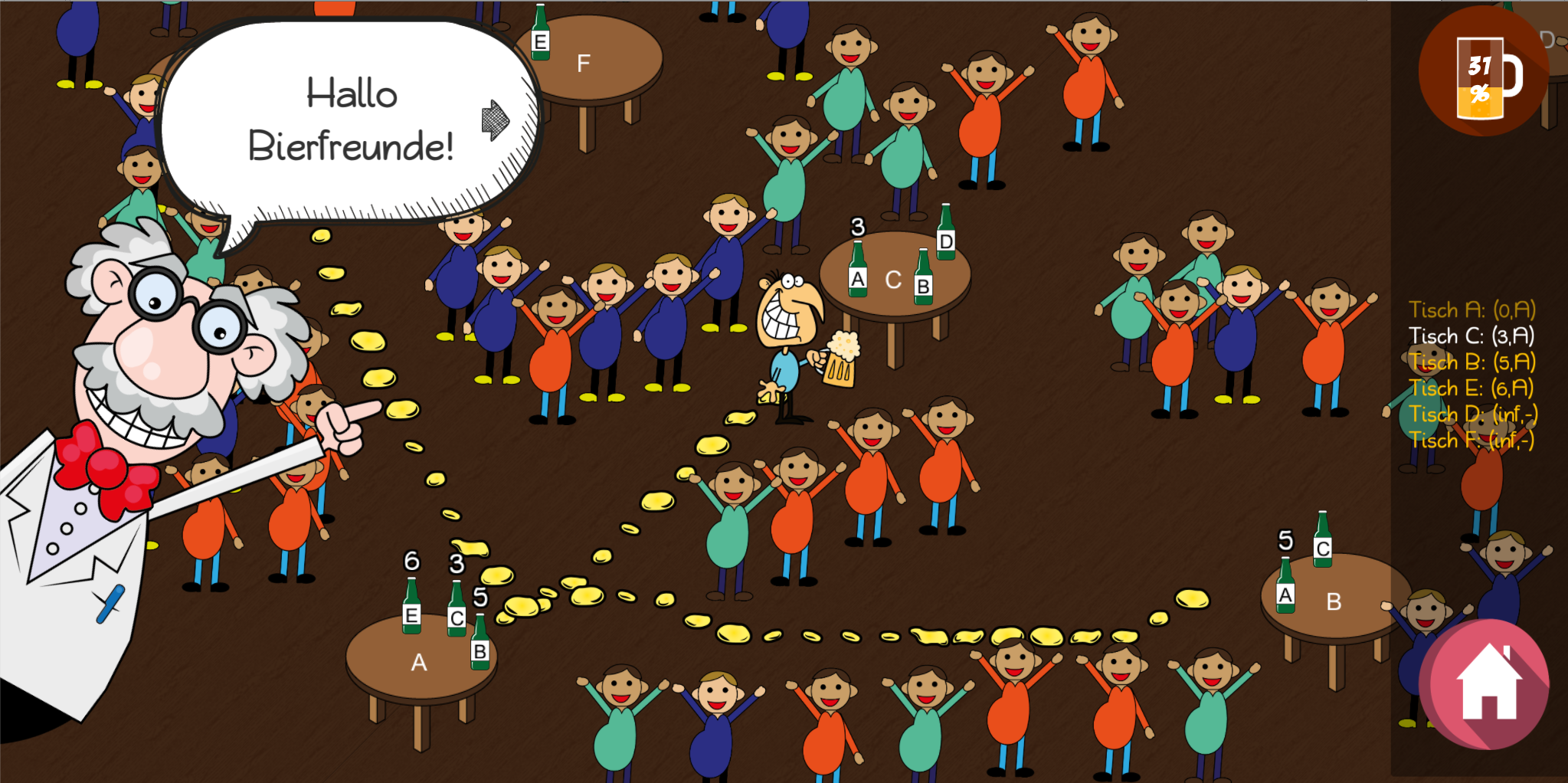 Beer Routing – was developed as part of the project Game Design and Development: Professor Insanity attempts to improve the situation at his favourite bar. For this purpose, he teaches the waiter - i.e. the player - the Dijkstra algorithm and other routing strategies for optimal beer distribution.
Student team: Jonas Kraus, Matthias Mak, Philipp Speidel, Fabian Widmann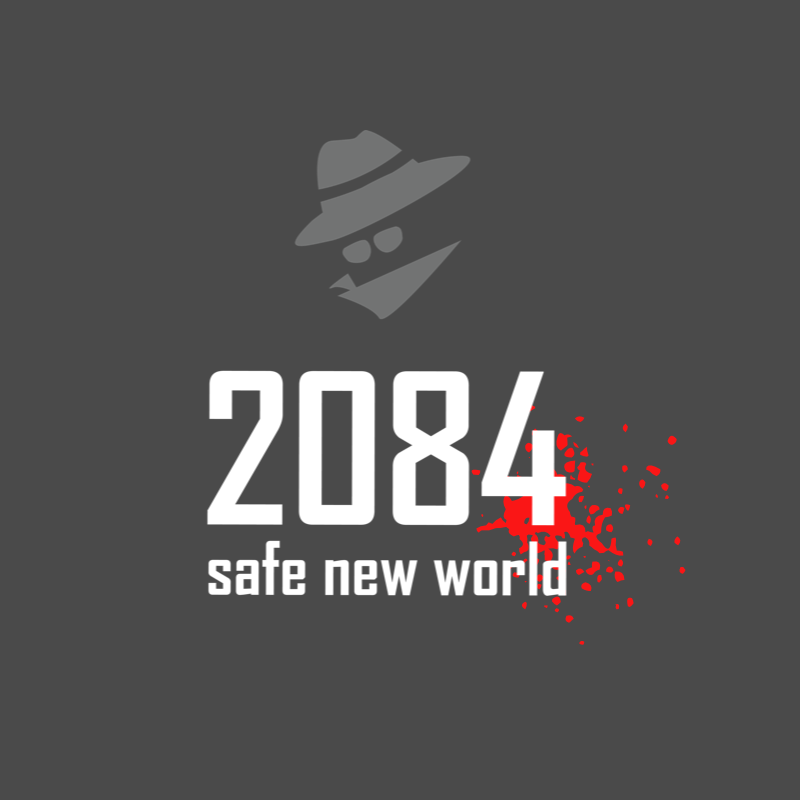 2084. Terrorism: under control. Work: performed by machines. Euro and dollar: collapsed. The only remaining currency: personal data.
That is the scenario of this pervasive game, developed as part of the Ubiquitous Computing project. Did you always want to experience the feeling of being shadowed in your everyday life? Do you want to test your ability to unobtrusively follow other players? This is your chance to experience the safe new world, where everybody spies on everyone.
Student team: Maximilian Baer, Thomas Dreja, Christian Hunger & Julian Winterfeldt
A paper presenting this project and its evaluation was accepted at the 2016 CHI Play conference in Austin, Texas.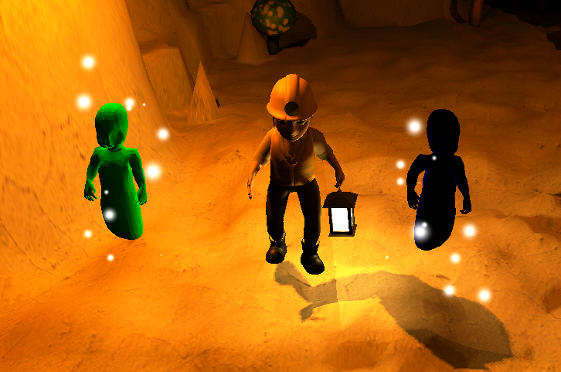 "Bool the Miner" is a 3D game that was developed in the context of the Serious Game project. Its focus is the playful teaching of knowledge of Boolean algebra. The player has to open each level's exit gate by choosing the correct Boolean operators for switches to execute a specific Boolean equation.
Student team: Maria Aufheimer, Imin Kurashvili, David Klein, Johannes Bonenberger
The game was accepted at this year's Student Game Design Competition at the 2016 CHI Play conference in Austin, Texas, where it was presented by a member of the student team.
We designed P.I.A.N.O., a piano learning system with interactive projection that facilitates a fast learning process. Note information in form of an enhanced piano roll notation is directly projected onto the instrument and allows mapping of notes to piano keys without prior sight-reading skills. Three learning modes support the natural learning process with live feedback and performance evaluation. P.I.A.N.O. supports faster learning, requires significantly less cognitive load, provides better user experience, and increases perceived musical quality compared to sheet music notation and non-projected piano roll notation.
Conference Reviewer: CHI'19, GI'19, FDG'19, CHI Play'18, CHI'18 (special recognition), DIS'18, GamiLearn'18 (EduCon'18), CHI Play'17, CHI'17, VRST'17, DIS'17 (special recognition), FDG'17, CHI Play '16, UIST'16, ISS'16, DeLFI'15, Mensch und Computer '15, MUM'15
Journal Reviewer: VIRE (2019), Int'l Journal of Human Computer Studies (2018), Personal and Ubiquitous Computing (2018), TetCSI (2015)
Student Volunteer: CHI Play '17, CHI Play '15, UIST'13, ITS'13, MUM '12
AC Member: CHI'19 LBW, GI'19, CHI Play'18 WiP