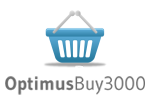 Der analoge, handschriftliche Einkaufszettel ist bisher das einzige Hilfsmittel, um beim Einkaufen strukturiert vorzugehen. Häufig wird bei seiner Erstellung etwas Wichtiges vergessen oder es wird etwas gekauft, was schon zur Genüge vorhanden ist. Apps dazu sind keine große Verbesserung.
Unsere Vision ist ein System zu erstellen, welches den Benutzer beim Einkaufen Vorgänge vereinfacht und unterstützt. Der Bestand wird von intelligenten Lagergeräten, welche mit RFID-Antennen ausgestattet sind, automatisch erfasst. Im Laden werden die Einkäufe ebenfalls mit in den Einkaufskorb integrierte RFID-Antenne erfasst, welche von einem Arduino gesteuert und mit dem Smartphone verbunden ist. Passend zum Bestand und Einkäufen werden dem Benutzer Rezepte vorgeschlagen. In einer Studie wurde Nützlichkeit der Rezeptvorschläge untersucht.


| | |
| --- | --- |
| Team: | Andreas Blezu, Michael Legner, Vladimir Müller |
| Betreuer: | Björn Wiedersheim |
| Kontext: | Projekt Ubiquitous Computing 2013/2014 |
| Resources: | Website Video |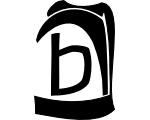 Bagception is a portable innovative system supporting your everyday life activites.
It is an object-aware packing system that detects items you carry with you by using RFID technology.
The system has the ability to recognize your current activity based on packed items.
It automatically detects weather and ambient conditions at your target place and checks if the packed items are suitable for the upcoming event.
Bagception not only suggests alternatives but also recommends to pack additional items.
Furthermore the system detects missing items and informs you if you left something behind.
| | |
| --- | --- |
| Team: | Philipp Hock, Steffen Herrdum, Michael Schiller, Bianca Strobel |
| Betreuer: | Bastian Könings |
| Kontext: | Projekt Ubiquitous Computing 2013/2014 |
| Resources: | Website Video |
With the technological progress our life is changing so fast that is not always easy to recognize the changes made by this acquirements. Many things become much more comfortable, on the other side we have to memorize more and more due to this progress. We have to deal with a huge amount of different information, day by day. A system like oblify, unremarkable integrated into the environment handles all this incoming use-full information. This system determines depending on the user and device context how to deal with this information. Regulated by preferences oblify reminds with visual, tactile and auditory notifications without ever being obtrusive according to the environment.