Chemical Engineering - Master of Science (MSc)
Chemical engineers participate in major industrial corporations, small and medium-sized enterprises and the civil service. Due to broadly based training, chemical engineers match the multifaceted needs of the modern job market. Professional activity is not restricted to the chemical industry, but extends to many associated industries.
Key data
Type of programme
Master of Science (MSc)
Type of study
Study curriculum
Information on the study curriculum
Application
Start of programme
next summer semester: 01.04.2022
next winter semester: 01.10.2022
Language of instruction
Admission
ECTS credit points
120
Standard period of study (semester)
4
More about the course
M.Sc. Chemical Engineering focuses on
chemical conversion of materials and the related technical processes and equipment.
modern methodological procedures like mathematical modelling of chemical processes.
chemical reaction engineering techniques for energy storage and conversion and related technologies.
Study
Scope of the program: Scientific principles, experimental research, analytical methods and applications in the interdisciplinary fields of chemical engineering and energy technology
Emphasis on lab work: Students get trained in conducting scientific experiments, recording and analyzing experimental data.
Independent research project: For completion of the program students work independently on an experimental master´s thesis project in an area/institute of their choice.
Multidisciplinarity: The master program aims at getting together students, teachers and researchers from different disciplines in natural sciences and engineering science.
Educational requirements to be met by future students:
Solid undergraduate education in mathematics and physics and chemical engineering
Willingness to close potential gaps in basic knowledge in mathematics and natural sciences quickly. Students will attend demanding intensive courses that summarize basics and lead to advanced topics fast.
Willingness to actively participate in classes, labs and seminars.
Social skills to live and study in a multicultural, scientifically and personally stimulating environment.
The master's programme in Chemical Engineering is a research-oriented programme. It aims to deepen and complement the scientific and methodological qualifications acquired in the bachelor's programme. The programme objective is to convey knowledge and skills to the students that enable them to independently work on complex problems in chemical and process engineering applying scientific methods and to thus qualify them for work in research, science, development and application in the industry, higher education and research institutes. In particular, the master's degree qualifies graduates for doctoral studies.
How to apply
| | | |
| --- | --- | --- |
| Application | Application period | Start of Programme |
| Summer | December 1 - January 15 | April |
| Winter | February 1 - March 15 | October |
Academic Requirements
MSc program

me

"Chemical Engineering":

1. Proof of a bachelor's degree with examination results in the study course chemical engineering or any other programme with essentially the same content at any higher education institution in Germany or abroad or any degree recognized as equivalent awarded after a minimum of three years of study.

2. Examination results must comply with one of the following criteria:

- final grade of the bachelor's degree of 2.5 or better, or if the degree has not yet been completed examination results showing an average of 2.5 or better by the application deadline.

- Applicants who do not fulfill the above-average grade and hold a bachelor's degree with an overall grade of 3.0 or better have to provide their qualification for this master's programme by an admission examination*. This also applies if the bachelor's programme has not yet been completed and the examination results show an average of 3.0 or better by the application period.

3. Fundamental skills in natural sciences, materials science and/ or engineering sciences

4. Proof of sufficient English language skills at Level C 1 of the Common European Framework of Reference for Language (CEFR)

This is proven by:
- 7.0 points or better in the International English Language Testing System (IELTS); if the score and Common European Framework of Reference (CEFR) level are given at the same time, the higher level of language proficiency will be recognised,
- Certificate in Advanced English or Certificate of Proficiency in English at the Cambridge exam,
- 490 (listening), 455 (reading), 200 (speaking) and 200 (writing) points or better in the Test of English for International Communication (scale 10-990) (TOEIC),
- 95 points or better in the Test of English as a Foreign Language internet-based (TOEFL iBT institution code 8407),
- Level III or level IV for UNIcert® or
GER C1 level or higher, e. g. indicated on the higher education entrance qualification. A language proficiency level of CEF C1 or lower is not recognized.
- an examination (university level) in the area of English language with an expressly stated C1 level, indicated by the Transcript of Records.

This does not apply to applicants whose native language is English.


* Applicants living abroad may participate in an online admission examination.
Please follow the link to the Online Registration (available during the application phase).
You will be asked to enter the following data: personal data, information on bachelor degree and the university where you obtained it, information on your current academic status.
At the end of the online registration, you will receive a confirmation e-mail.
Documents to be downloaded before closing the online registration:
Data View of your records showing the data you entered
Cover Sheet for the application package, it carries your application number
After completing the online registration, please proceed to fill the respective application form:
for the summer semester : download
for the winter semester : n.a.
Read me "How to complete the application form"
Note: application forms completed in handwriting are not accepted!
It is very important that the application form is filled correctly with information on the grading system at your university as well as information on the courses you attended. If the application form is not filled properly, your application may be rejected.
Upload a signed version of the form along with the other documents (see confirmation e-mail).
Please enter all the required data:
Application number, received during the online registration.
Grading system at your university:
Does a credit point or credit hour system exist at your university? Please enter the max. grade and min. passing grade.
Final grade of your bachelor's degree or current grade point average (GPA) of all courses (if you have not yet finished the bachelor programme).
Courses details: title, credit points/credit hours earned, grade (it has to be consistent with the max/min passing grade entered). Please copy the title exactly as it is stated on your transcript of records, all the information entered have to be retrievable in your transcript.
Please let us know if you need assistance to complete the form.
The application documents must be
uploaded in electronic form (link provided in the confirmation e-mail) before the respective deadline 15th January/15th March.
We do not accept documents sent by fax or attached to e-mails.
Application Documents:
Cover sheet -automatically generated at the end of the online registration. Please upload the signed the cover sheet!
Application form: completely filled form, with all the infromation on your Bachelor studies. Please upload the signed application form!
Curriculum vitae, 2 pages maximum, application number must be reported on top. Please upload the signed CV!
Transcripts of records for all semesters/terms of the bachelor programme reporting your final GPA. Information entered in the application form has to be retrievable on the transcripts. Please highlight information on the grading system stated on the transcript.
Bachelor's degree certificate with final bachelor grade. If bachelor not yet granted: record of all achievements and examination results obtained so far with grade point average (GPA)
Score report of English test meeting our standards (for details check "Admission Requirements")
APS-certificate: has to be provided by students from PR China and Vietnam only
Officially certified translations of all documents to English or German (if originals are not written in English or German)
Please note: …
Application is not valid if documents are sent without prior online registration.
Do not send any certificates not related to your academic or professional qualifications.
All copies must be easily readable!
Graduates of the Ulm University with a B. Sc. in Chemical Engineering, should use the application form "Antrag auf Studiengangwechsel / Umschreibung vom Bachelor in den Master" and bring it to the Studiensekretariat together with the the other documents showing the fulfillment of the formal admission requirements (grade of bachelor´s degree: 2.5 or better; if the grade of the bachelor´s degree is 2.6 - 3.0: invitation to admission interview; adequate English skills). For more information please read here.
Professional Prospects
A wide range of careers are open to chemical engineers given their scientific and analytic training:
Research and development positions in government-funded labs and private research industries
Scientific and technological areas and industry : chemical and pharmaceutical industry, material science, computer programming, automotive and aerospace research, manufacturing and technology-based areas, healthcare sector
Specialized applications such development, testing and implementation of new products and processes
Sales and Marketing positions: identification of potential customers and information about new products technical aspects
PhD in Germany and all over the world
Teaching
Research
Dr. Oliver Wiltschka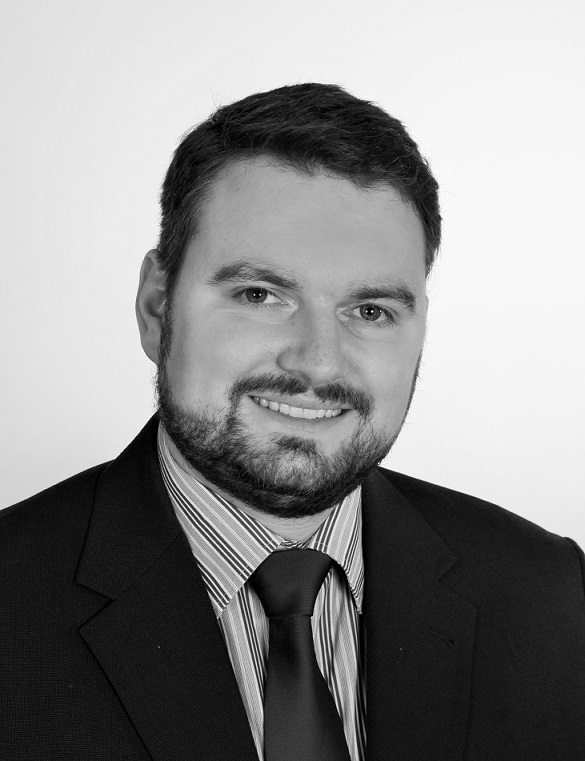 Non-academic Staff
University Ulm
Dekanatsbüro der Fakultät für Naturwissenschaften
Albert-Einstein-Allee 11
89081 Ulm
Dr. Rachele Fermani
Non-academic Staff
Albert-Einstein-Allee 11
89081 Ulm