Quantum Engineering - Master of Science (MSc)
Would you like to pursue research in quantum technologies and develop quantum devices for applications in daily life as well as in Earth and space observation? Then the Quantum Engineering (QE) Master's program at Ulm University may be the perfect fit for you
Quantum physics has been observed experimentally and its phenomena researched for more than 100 years. Only recently have quantum technologies matured sufficiently to make technological implementation feasible at the industrial scale.
Key data
Type of programme
Master of Science (MSc)
Type of study
Application
Start of programme
each winter and summer semester
Language of instruction
Admission
ECTS credit points
120
Standard period of study (semester)
4
Dr. Maria-Verena Kohnle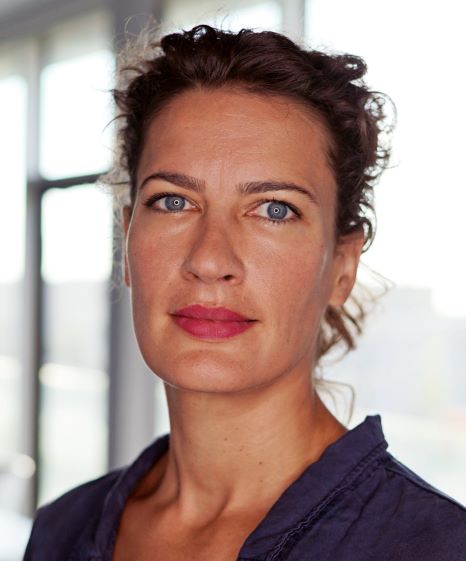 Management
Albert-Einstein-Allee 11
89081 Ulm
Gloria Gessinger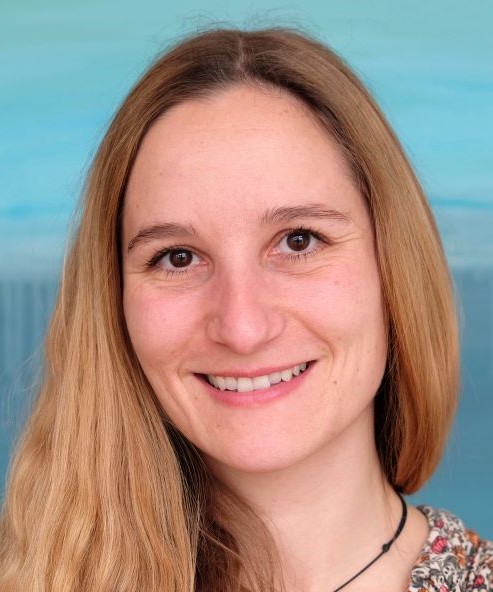 Non-academic Staff
Albert-Einstein-Allee 11
89081 Ulm
More about the course
The aim of this master programme is to
provide a comprehensive education and hands-on research in quantum engineering and relative miniaturization methods,
prepare students to design, realize and test quantum systems for quantum enabled sensing, computing and navigation,
train the next generation of scientists in the interdisciplinary field of quantum technologies.
Students enrolling in the two year Master's programme will complete interdisciplinary lectures in quantum engineering, and may choose specialisation courses from the vast offer of quantum physics and engineering modules available at our university. Moreover, they will have the opportunity to carry out research at the academic level by completing an independent research project, or can choose to do an internship in an external institute or industry.
For further information, please check our website: Quantum Engineering
Study
Ulm University - Class instead of masses
Great in research, attractive in teaching, and growing internationally! Since its foundation in 1967, Baden-Württemberg's youngest university has experienced a remarkable upward trend. At present, around 10,000 students are enrolled in the faculties of Medicine, Engineering, Computer Science and Psychology, Mathematics and Economics, and Natural Sciences.
Manageable student numbers and a favorable supervision ratio between university lecturers and students ensure that you do not have to complete your studies with us in a mass system. There are no overcrowded lecture halls and long waiting times for seminar places or theses. In addition, the friendly atmosphere creates ideal learning conditions.
Start in the master programme is possible also in the summer semester
Our Master's program in QE starts in both the winter and summer semesters. This means that you will not have any unnecessary waiting times! The Admission Regulations allow you flexibility even if you have not yet completed your Bachelor's degree.
At the beginning of the programme, students complete courses from an adaptation area, the scope and content of which is determined by whether admission to the master's programme is based on a bachelor's degree in physics or in engineering. The adaptation area is designed to provide students from diverse backgrounds with the skills necessary to successfully complete the master's programme. In addition to the interdisciplinary core courses in quantum engineering, students can select advanced courses from the extensive range of quantum physics and engineering modules.
In the second year, students have the opportunity to conduct research at the academic level by completing an independent research project, or they can complete an internship at an external institute or in industry. Alternatively, students can apply for an exchange programme and spend the third semester abroad at a partner university. Students complete this strongly research-oriented programme with the 6-month Master's Thesis.
Knowledge: graduates have in-depth and extensive knowledge of engineering, physics and quantum technologies. Thus, they are qualified for scientific work and responsible positions in their professional careers. They possess a critical mindset towards newer developments in their discipline.
Skills: graduates will be able to
apply innovative approaches to solve fundamental problems and develop new scientific methods in the emerging field of quantum technologies;
develop conceptual designs and solutions to complex, sometimes unusual, problems in interdisciplinary areas;
create and develop new products, processes, and methods.
Semester abroad? Why not! Our exchange programmes offer various opportunities to meet people from different cultures and improve your language and intercultural skills. It is well worth your time to go abroad and expand your horizon, both on a personal and professional level.
The many international students on our campus also create an international flair. The International Office is here to support both incoming and outgoing students, please check their homepoge for more information about the exchange programmes.
Professional perspectives
Students have the opportunity to get professional experience in the interdisciplinary field of quantum technologies already during the master.
It will be possible to join industrial research laboratories or one of the quantum deep-tech start-ups, already established within Ulm University or in connection with the DLR Institute of Quantum Technologies, either for a research project or for an internship.
Ulm University is involved in a series of start-up activities with partners from the regional technology transfer networks as InnoSüd, StartUpSüd as well as the TFU. In particular, the Entrepreneurs Campus supports entrepreneurial thinking and mindset as well as the development of start-up skills. Entrepreneurs Campus actively supports start-up projects from the initial idea to the spin-off through industry experts and coaches.
The University of Ulm is located in the heart of a region whose companies possess a strong technological and industrial orientation both in its immediate vicinity as well as in the surrounding areas. You will find medium-sized companies that are global leaders in their respective markets as well as local subsidiaries and headquarters of major global concerns such as Bosch, Daimler, IBM, Liebherr, Siemens or Zeiss. These companies maintain their international leadership position by closely following trends in scientific research in order to develop cutting-edge innovative products. As a result, they compete for graduates in their high-demand technological fields.
Regardless of their background and chosen subspecialty, all graduates of the Master's Programme in Quantum Engineering of the University of Ulm will encounter excellent career opportunities both locally and internationally. The university maintains a robust working relationship with the aforementioned and other companies and students of the engineering sciences have many opportunities to acquire practical experience through voluntary internships and work-study positions.
Admission
To be eligible for the "Quantum Engineering" Master of Science programme, the following qualifications are needed:
---
1. Bachelor Degree

Bachelor degree in one of the following areas: physics, electrical engineering, nanotechnology, quantum technology, aerospace engineering
or
any comparable study course with essentially the same content at any institute of higher education in Germany (i.e. Fachhochschule) or abroad.

2. Strong academic records

Final Bachelor Grade (GPA in German grade system): 2.7 or better
or
if the Bachelor has not been completed yet, an average GPA of 2.7 or better on all the examination results obtained by the date of application.

3. Fundamental skills in ...

Mathematics (min 15 ECTS): Analysis, Linear Algebra, Differential Equations
Physics and/or Electrical Engineering (min 100 ECTS)
evidence of scientific work in a physics or electrical engineering field (can be proven by thesis, project work, scientific publication)

4. Good proficiency of English

Proof of an adequate command of English at B2 level of CEFR (Common European Framework Reference for Languages).

Applicants who are English native speakers don't have to submit any English test result.

Graduates of the Ulm University are welcome to contact the coordinator for more information on the English requirements.

5. Succesfull evaluation of the admission interview

The admission interview will be organized online and the length will be approximately 20 minutes.

Applicants will be asked about the content of their Bachelor's studies and thesis, the interest in the Quantum Engineering programme as well as personal motivation and study goals.
Most foreign students have to apply for a student visa at the German Embassy in their home country. German Immigration Law does not allow to change the Immigration status whilst in Germany; do not enter with a tourist visa!
As soon as you know about your admission, make an appointment at the nearest embassy or consulate. Be aware that the visa procedure will take several weeks. The embassy will inform you about the details of your visa application. Usually you have to present the following at the Embassy:
our letter of admission (Zulassung)
our Information for the Embassy
a proof of your financial means (850 Euro/month at the least). Be prepared to show a bank statement covering the full expenses of the first year
in addition to the above the respective embassy may require you to submit additional material - check with your nearest German embassy
The excellent frequently asked questions pool at the DAAD website is a good resource (select from drop-down menu at the top of the page).
Services and assistance
Together with the admission letter you will receive detailed information on services we provide. We will assist you in finding housing, i.e. we will make reservations in the students' dormitories.
Upon arrival a senior student will meet and assist you during your first hours on foreign terrain. You will soon meet your new classmates and become familiar with your new surroundings.
Campus life
Students admitted to the programme will get a room booked in a student dormitory if they wish. There are four dorms downtown (25 min bus drive to the campus) and one near the campus (walking distance). All rooms are one person rooms and fully furnished. You share kitchen (with all cooking facilities) and bathroom with a few persons. There are no dorms exclusively for men or women.
Student Dormitories in Ulm
The main dormitories are the dormitory complexes "Heilmeyersteige" and "Manfred-Börner-Straße" at walking distance from the University and the dormitory "Gutenbergstraße" downtown.
overview of student dormitories run by the Studierendenwerk Ulm (students housing office).
Academic term dates
KIZ (Kommunikation- und Informationszentrum)
The International Office and Studierendenwerk Ulm provide a broad range of advising and assistance services for international students, from housing service, canteen, tandem programmes and so on. Please have a look at the links below for more information on the services provided.