Seminar Visual Computing/Research Trends in Visual Computing, Sommersemester 2020
Our research group is working on a broad area of research, including computer graphics, image processing, visualization, and computer vision. Thus, the seminar offers insight into ongoing research. The seminar topics can be chosen among one of the following three fields:
deep learning for graphics
physically based rendering
data visualization
Please join our first event for a presentation of specific topics.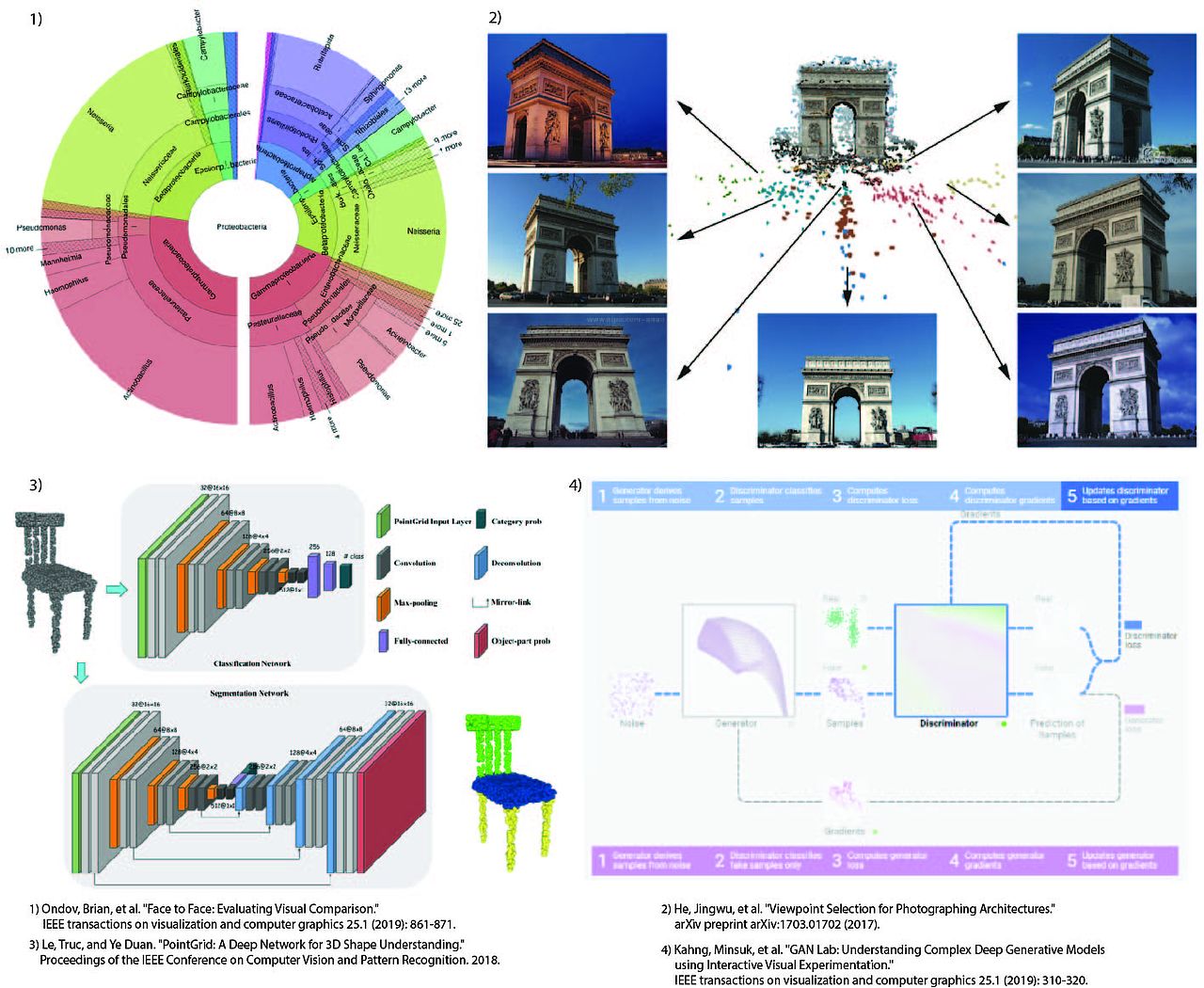 Ablauf
Dieses Seminar findet als Blockveranstaltung am Ende des Semesters statt, wobei die Themen am Anfang zugeteilt werden. Jeder Teilnehmer bereitet eine Ausarbeitung, sowie eine kurze Präsentation über 20 Minuten vor, wobei das über den Review-Prozess erhaltene Feedback eingearbeitet werden muss.
Alle Deadlines müssen eingehalten werden, es können keine Ausnahmen gemacht werden.
Über weitere Treffen des Seminars wird am ersten Termin entschieden, um individuell auf die Zeitpläne aller eingehen zu können.
Anforderungen
Um dieses Seminar erfolgreich abzuschließen müssen folgende Anforderungen erfüllt werden:
Ausarbeitung eines gewählten Themas (Ba: Deutsch oder Englisch. Ma: Englisch)
aktive Teilnahme am Seminar
aktive Teilnahme an den gegenseitigen Reviews
20-minütige Präsentation in Deutsch oder Englisch mit anschließender Frage-Antwort-Runde
Einhaltung der Deadlines
Einordnung
Informatik
Medieninformatik
Software Engineering
B.Sc.
FSPO 2014
740 15/140 15
FSPO 2017
745 48/145 48
M.Sc.
FSPO 2014
742 18/142 18
FSPO 2017
745 76/145 76