Newsletter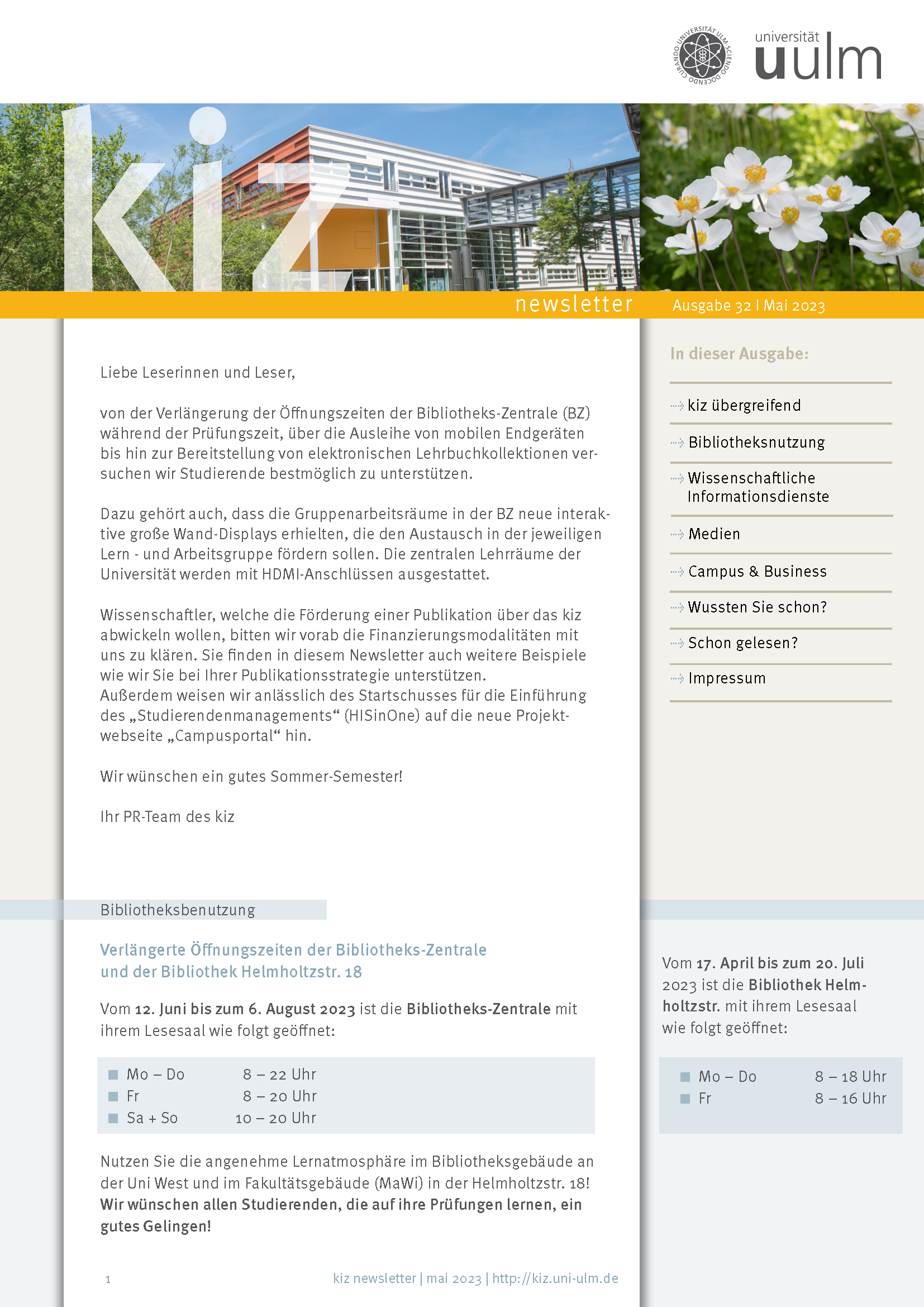 Specific newsletters
To spread special information on different topics following newsletters are available. A selection of this information will be sent from time to time via the general newsletter but in a summarized version.
Communication and Information Centre (kiz)
Helpdesk

Service Points

Service Points are locations where you can visit us personally.

Identity Management

Using self-service functions of the Identity Management System (IDM): Administer permissions, subscribe to services, change passwords.

Literature Search

kiz from A to Z

With about 400 keywords you will get direct access to our services. If something isn't listed, please contact our Internet Editorial Office.