Outlook
In the following we give a description to set up your university email address with Microsoft Outlook.
Additionally we describe how to connect Outlook with the university address book.
Step 1
Start the Microsoft Outlook program. On first time setup Outlook will greet you and want to guide you through the setup process. When asked, answer yes and click 'Next'.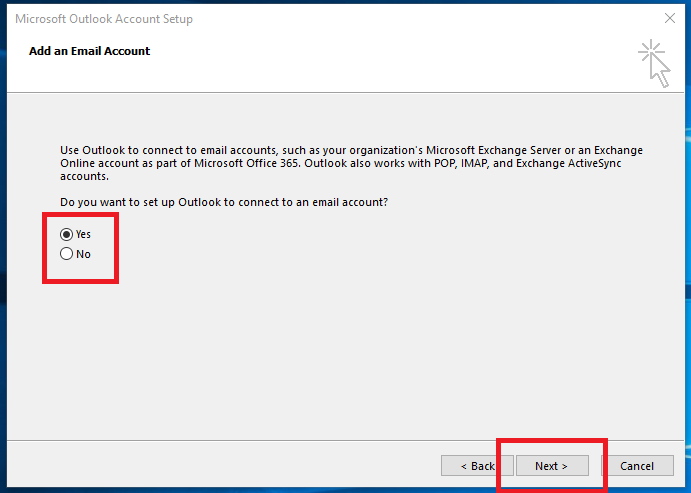 Step 2
In the next step, enter your university email credentials. Enter a name as you want it displayed to others, your address firstname.lastname@uni-ulm.de, and matching password. Lastly, continue by clicking 'Next'.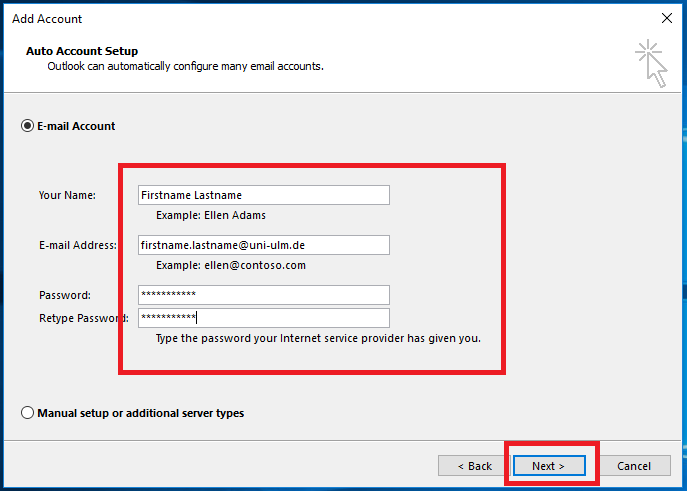 Step 3
Outlook will now try to connect to the university server and get the configuration settings. This can take a few seconds, make sure you are connected to the internet. When Outlook is finished, you can finalize the configuration process by clicking 'Finish'. You have now successfully configured your university email with Microsoft Outlook.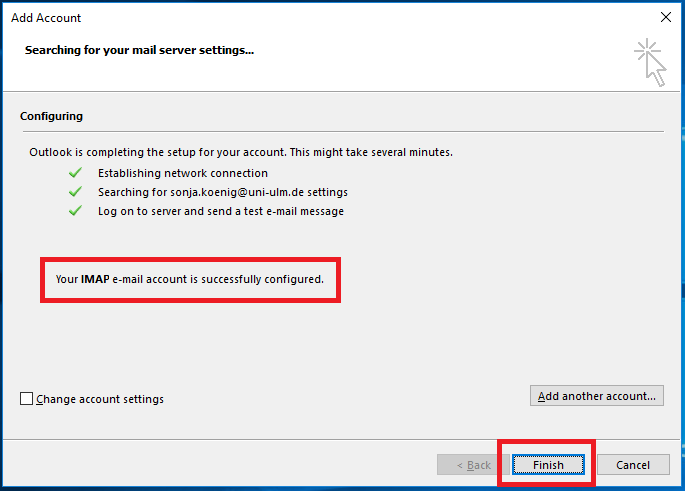 Editing the Settings
In the following we show you how you can access the settings you have configured for your university email.
Using this you can double-check your settings, make changes, or fix errors.
Step 4
In order to access your account settings click on FILE in the top left corner of the Outlook program. Following, you will see your accounts listed, choose the university account and click on 'Account Settings…' as shown in the picture.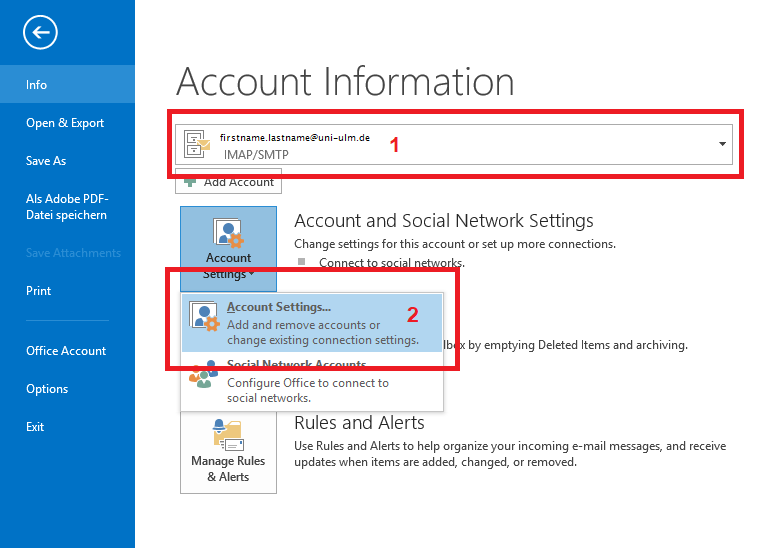 Step 6
Your account settings should look like something in the picture. Specifically important is the incoming mail server 'imap.uni-ulm.de' and outgoing mail server 'mail.uni-ulm.de'. Click on 'More Settings…' to look at more details.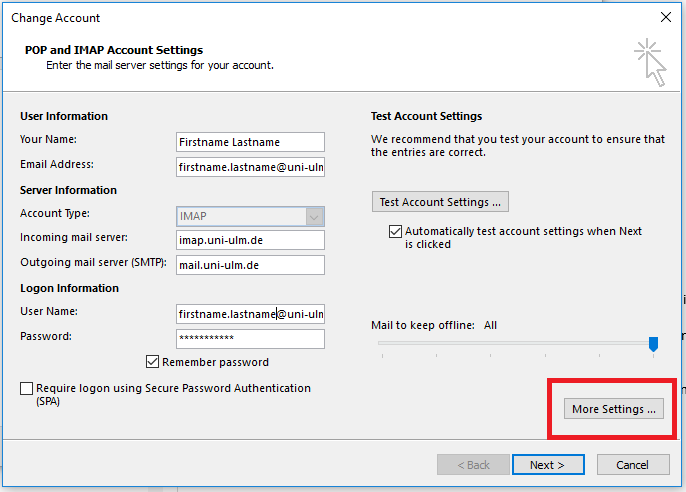 Step 7
Another windows has opened giving you more detailed settings. The tabs 'Outgoing Server' and 'Advanced' should look as shown in the pictures. Specifically important are the server port numbers and encryptions.
Outlook Address Book Configuration
The following steps show you how to connect Microsoft Outlook to the university address book.
Step 8
Follow step 4 to open the account settings for your university email. When the new window opens switch to the tab 'Address Books' and click on 'New…´.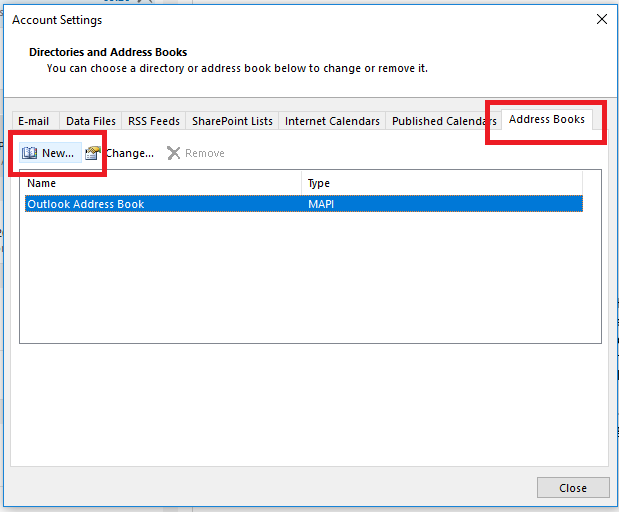 Step 9
A new window for the address book configuration was opened. Choose 'Internet Directory Service (LDAP)' and click 'Next'.
Step 10
Enter 'ab.uni-ulm.de' as server name and click 'Next'. The address book is connected, close all configuration windows.
Communication and Information Centre (kiz)
Helpdesk

Service Points

Service Points are locations where you can visit us personally.

Identity Management

Using self-service functions of the Identity Management System (IDM): Administer permissions, subscribe to services, change passwords.

Literature Search

kiz from A to Z

With about 400 keywords you will get direct access to our services. If something isn't listed, please contact our Internet Editorial Office.