Access to the free WLAN welcome is without authentication.
You must ensure the encryption of security-relevant data yourself for this access.
The IPv4 address visible for services does not come from the number block 134.60/16 of the University of Ulm. Access to services that are restricted to this number block is still only possible via VPN.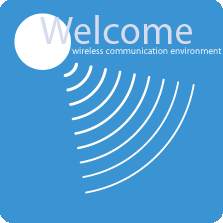 Communication and Information Centre (kiz)
Please contact us if you have questions or problems related to the kiz services:
Office hours
Monday - Thursday
09:00 h - 12:00 h and 13:00 h - 15:30 h

Friday 09:00 h - 12:00 h
Phone
+49 (0) 731 / 50 - 30000
Telefax
+49 (0) 731 / 50 - 1230000
Order a Callback
helpdesk(at)uni-ulm.de
Support Portal
[more]
Using self-service functions of the Identity Management System (IDM): Administer permissions, subscribe to services, change passwords.
With about 400 keywords you will get direct access to our services. If something isn't listed, please contact our Internet Editorial Office.