Android Mail
You can add your university email account on your android phone at Settings > Accounts > Add account.
Step 1
When prompted enter your firstname.lastname@uni-ulm.de address and password. Then click 'Manual setup'.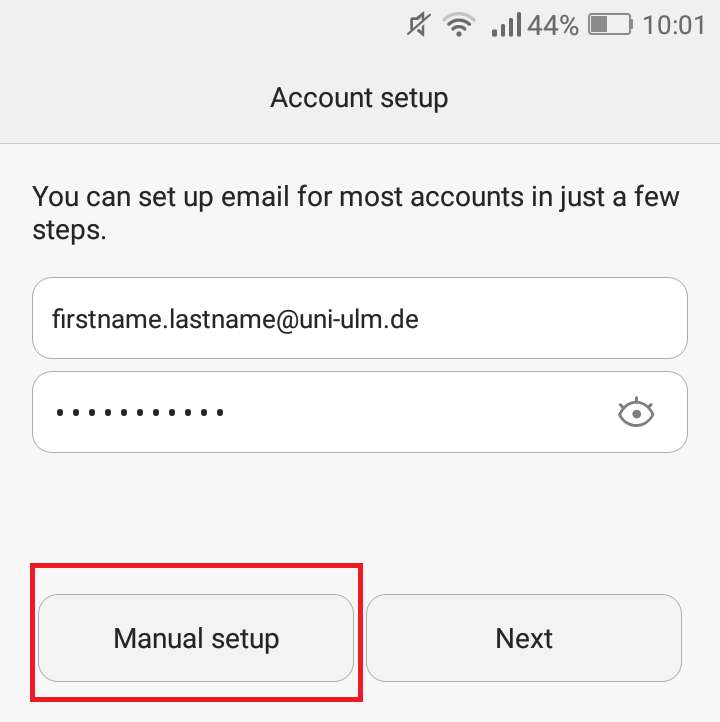 Step 5
Choose your preferences, then click 'Next'.
You are now done with your email configuration. You can change further settings for this email-account at Settings > Accounts > Email > Account settings. If you run into problems come see us at the IT Consulting Hour.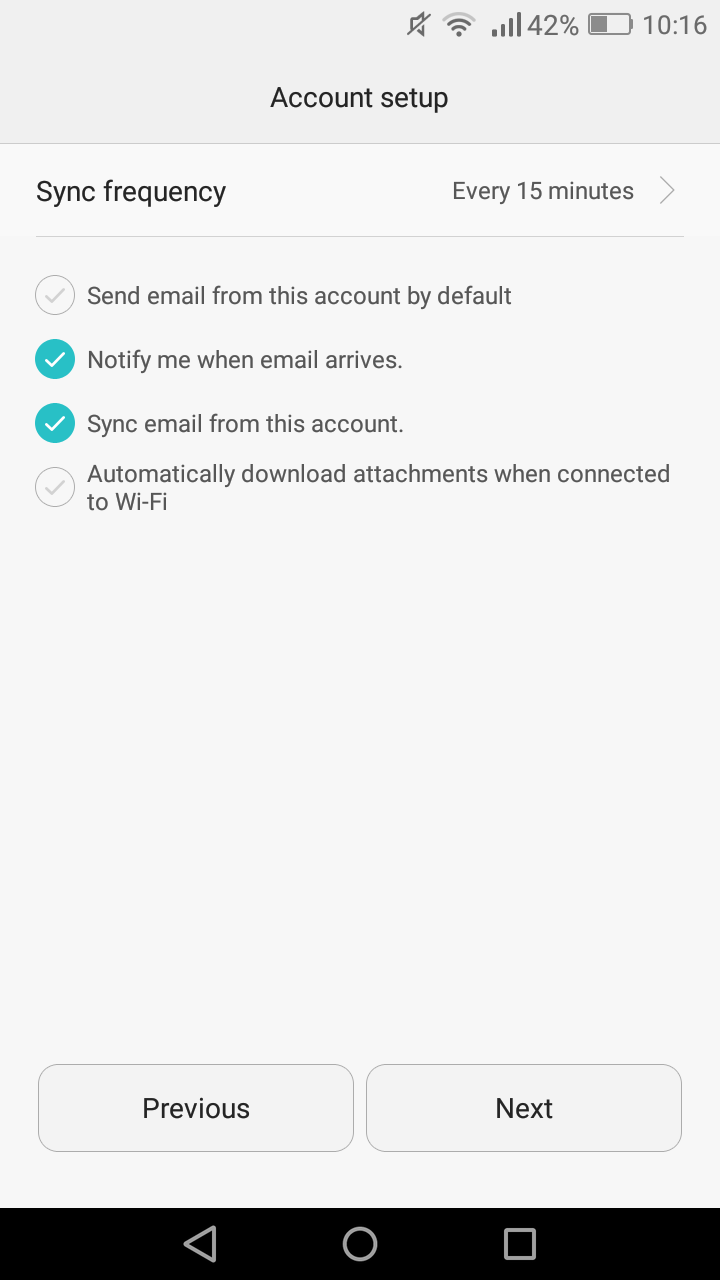 Communication and Information Centre (kiz)
Helpdesk

Service Points

Service Points are locations where you can visit us personally.

Identity Management

Using self-service functions of the Identity Management System (IDM): Administer permissions, subscribe to services, change passwords.

Literature Search

kiz from A to Z

With about 400 keywords you will get direct access to our services. If something isn't listed, please contact our Internet Editorial Office.