In the following we give a description to set up your university email address with the built-in 'Mail' program on Mac computers.
Additionally we describe how to connect 'Mail' with the university address book.
In the following we show you how you can access the settings you have configured for your university email.
Using this you can double-check your settings, make changes, or fix errors.
A window will open. You can now see all your configured mail accounts in the list on the left. When choosing your university mail account it will show the settings as shown in the picture. These are the general settings of your mail account – such as name and address. When choosing the tab 'Accounts' and then its submenu 'Server Settings' all detailed server settings are listed. If a complicated error arises, it is best to delete the account and reconfigure it from step 1, as the Mail Preferences Dialogue does not give many configuration options.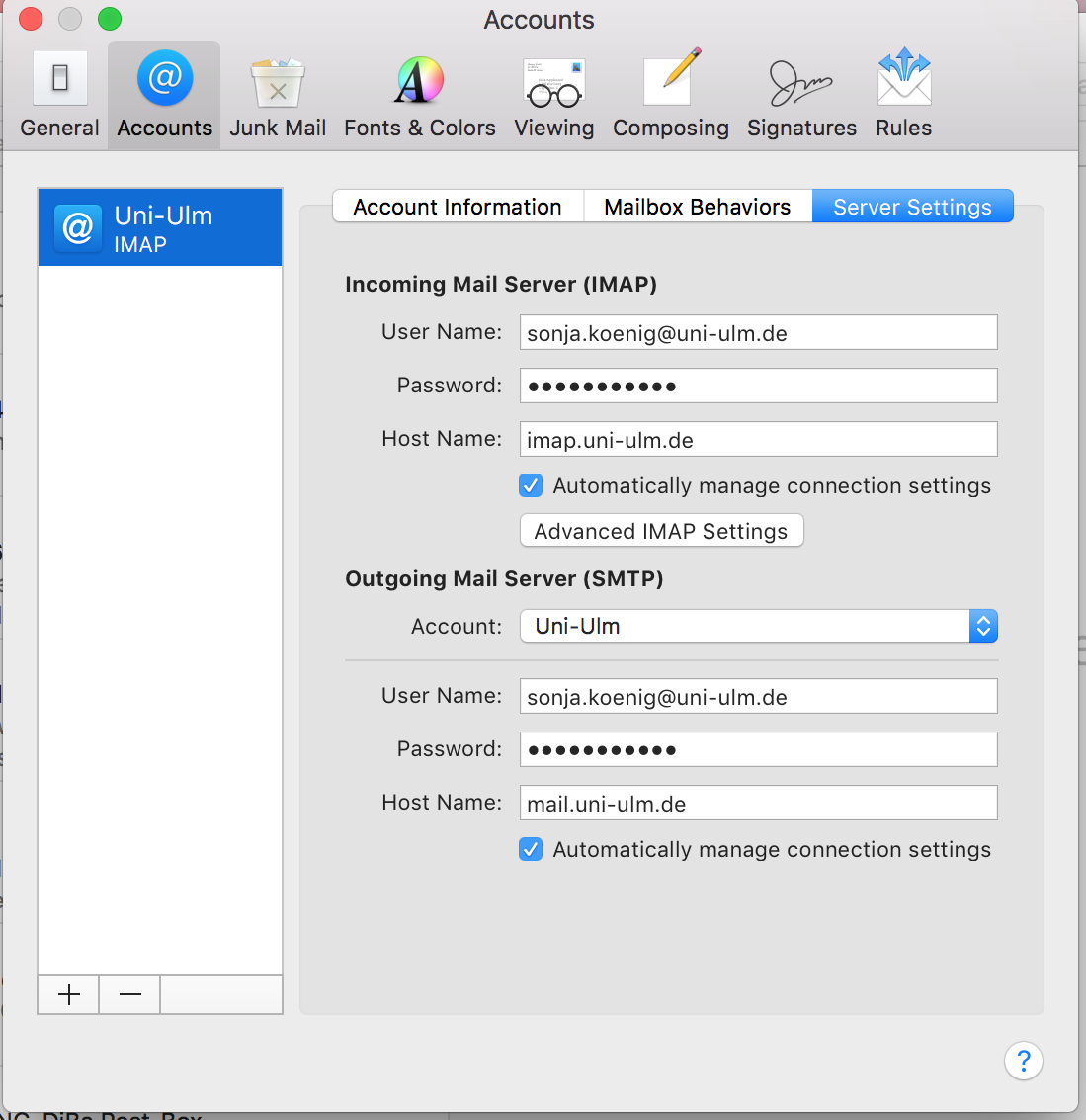 MacOS Address Book Configuration
The following steps show you how to connect your 'Mail' program on MacOS to the university address book.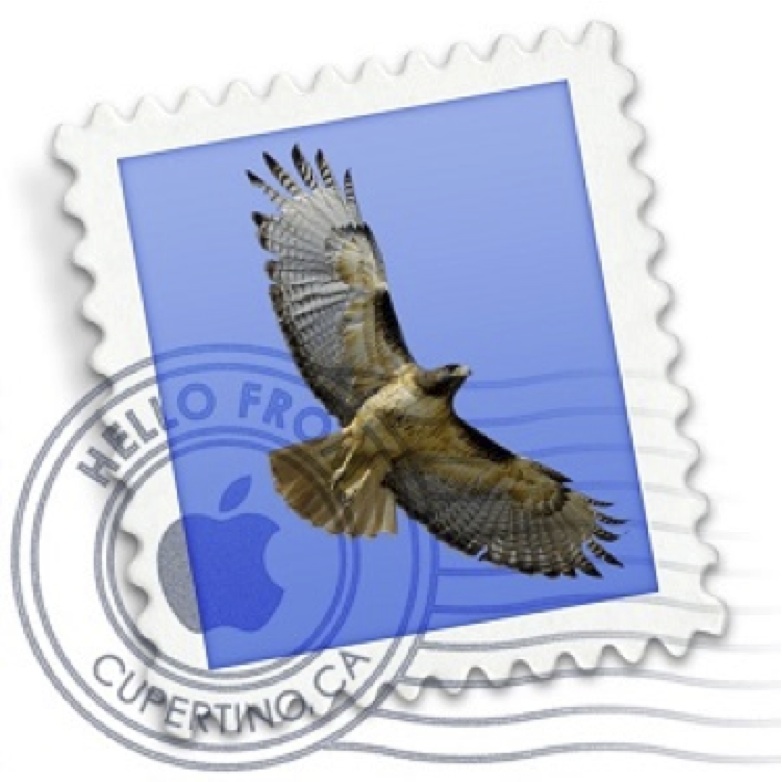 Communication and Information Centre (kiz)
Please contact us if you have questions or problems related to the kiz services:
Office hours
Monday - Thursday
09:00 h - 12:00 h and 13:00 h - 15:30 h

Friday 09:00 h - 12:00 h
Phone
+49 (0) 731 / 50 - 30000
Telefax
+49 (0) 731 / 50 - 1230000
Order a Callback
helpdesk(at)uni-ulm.de
Support Portal
[more]
Using self-service functions of the Identity Management System (IDM): Administer permissions, subscribe to services, change passwords.
With about 400 keywords you will get direct access to our services. If something isn't listed, please contact our Internet Editorial Office.