iOS Mail
You can find an iOS configuration profile for your university email at the tab Uni Ulm IMAP.
Alternatively, you can follow these steps to configure your university email manually.
Step 1
Open your App 'Mail'. Open 'Settings' and choose 'Mail, Contacts, Calendars'.
Add an account and choose 'Other' at the very bottom.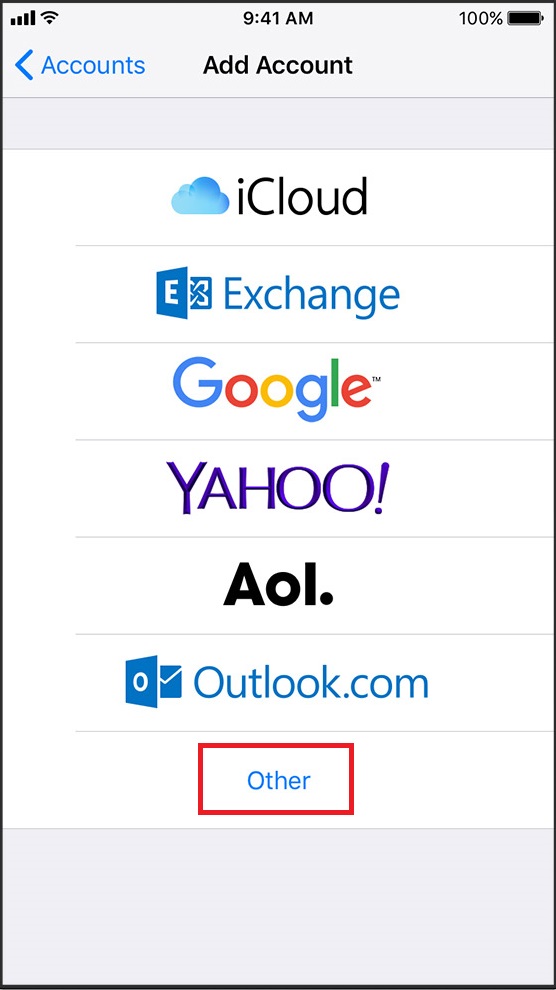 Step 4
Choose what you want to sync and click 'Save'. You are almost done, only the details have to be configured.
Step 5
Wait until the main configuration process is finished and you were redirected back to the Mail, Contacts, Calendars screen and choose your newly created account.
Step 7
Configure the incoming server settings as shown in the picture and go back to the 'Account' screen.
Communication and Information Centre (kiz)
Helpdesk

Please contact us if you have questions or problems related to the kiz services:

Office hours
Monday - Thursday
09:00 h - 12:00 h and 13:00 h - 15:30 h

Friday 09:00 h - 12:00 h

Phone
+49 (0) 731 / 50 - 30000

Telefax
+49 (0) 731 / 50 - 1230000

Order a Callback
helpdesk(at)uni-ulm.de
Support Portal
[more]

Service Points

Service Points are locations where you can visit us personally.

Identity Management

Using self-service functions of the Identity Management System (IDM): Administer permissions, subscribe to services, change passwords.

Literature Search

kiz from A to Z

With about 400 keywords you will get direct access to our services. If something isn't listed, please contact our Internet Editorial Office.