In case of problems with the SSL-VPN service, we still offer IPsec access as an alternative. Please note that the kiz does not provide individual support for this. The complexity and error possibilities of the configuration of IPsec in connection with the many different operating systems makes troubleshooting extremely difficult.
Clients for IPsec and instructions
Shrew Soft VPN Access Manager
After successful installation of the Shrew Soft VPN Access Manager, download the following "PEM" certificates (right click, save target as...):
Then you need the IPsec profile of the University of Ulm: uni-ulm-ipsec-shrew-1123.vpn
Add the certificates to the folder "...\ShrewSoft\VPN Client\certificates".
Now import the profile in the Shrew VPN Access Manager using the "Import" function.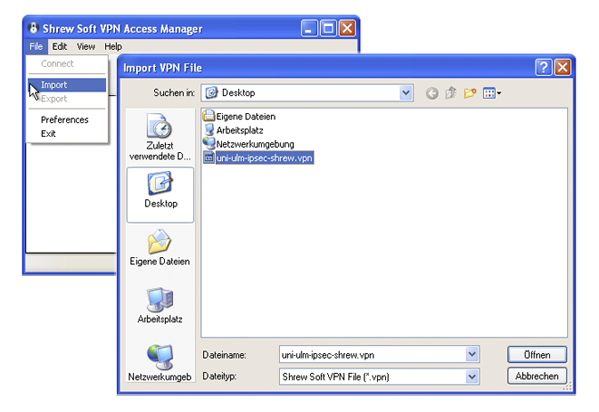 Now you can connect to the network of the University of Ulm with your kiz account via VPN.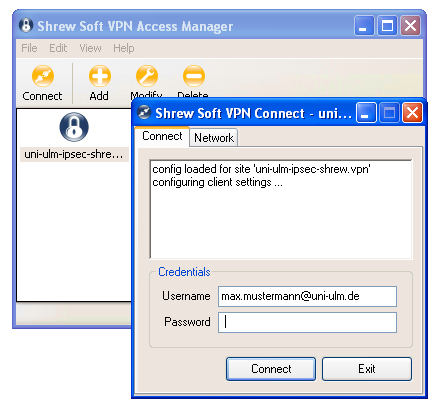 If you receive a certificate error when connecting, do not accept it under any circumstances and report it immediately to the Helpdesk.
iPhone IPsec configuration
For the automatic configuration of the iPhone for IPsec VPN, download the prepared configuration file: Uni-Ulm iPhone VPN mobileconfig (to save: press right mouse button and select save target as).
Communication and Information Centre (kiz)